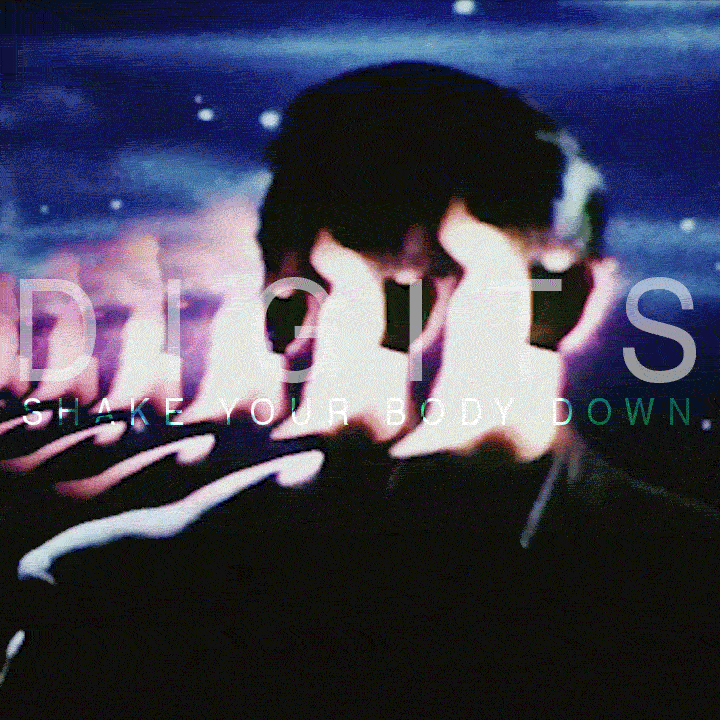 05.02.2014, Words by dummymag
Premiere: Digits & Doomsquad - Sin Delays
All-Canadian fair as the synth whizz joins the mysterious three-piece on a shady track from his forthcoming mixtape.
The ever-reliable Digits had a good year in 2013: he put out his strongest release yet with his 'Only Affection' EP, and his take on Majical Cloudz's What That Was, in the best possible way, was one of the year's most gloriously ridiculous remixes.
This latest track comes in anticipation of a new mixtape release in a few weeks, set to feature tracks off 'Only Affection', as well the afforementioned remix. Co-produced by Valerie Dour, it sees Digits working with Montreal-via-Toronto three piece Doomsquad. We're still not certain whether their Soundcloud avatar does accurately portray them as some kind of new age sacrificial cult, but we do know we dug their appearance on Karen Gwyer's remix EP, doing unwieldly things to Pikku Kokki. As match-ups go, mark this one a success – with Digits' pysch-synths gradually swept up in curlicues of shamanic smoke. Stream the track and get the full mixtape line-up below.
Tracklist:
01. Digits – Shake Your Body Down
02. Digits – Lost Dream
03. Digits – What You Got
04. Digits – Keeping Secrets (Remix)
05. Digits – Do You Feel It?
06. Doomsquad & Digits – Sin Delays
07. Bad Passion – Fuck on the Moon
08. Digits – Blood on the Disco Floor
09. Digits – Sarah (Pick a Piper Remix)
10. Bad Passion – Danger Bone
11. Majical Cloudz – What That Was (Digits Remix)
12. Digits – Shake Your Body Down (Summer Version)
Pleasence Records will release the 'Shake Your Body' mixtape on February 18th 2014.