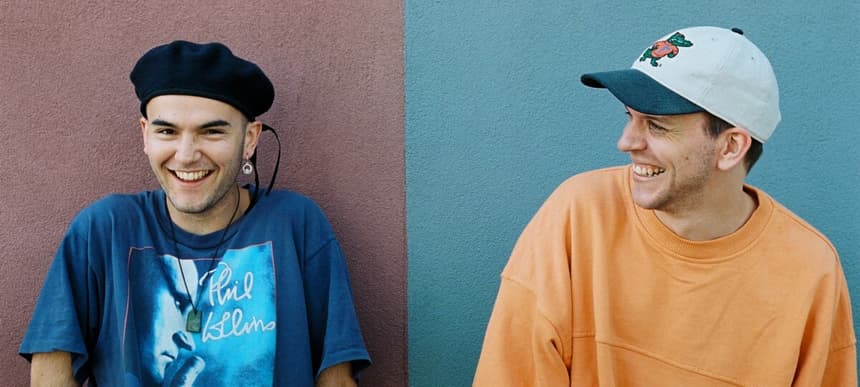 31.01.2016, Words by dummymag
Premiere: Fortunes - Bomber
Consistency is key for electronic-duo Fortunes. A natural flair of marketing savvy is apparent in their releases, with their 2015 debut EP 'Hoodie' to be followed with their forthcoming EP fittingly titled 'Jacket'. With their visual creative being led by photographers and friends Ben Clement and Abbey Hansen, their aesthetic is both minimalistic yet fashion derivative. Whilst the pair are still very much skirting the borders of the tastemaker demographic, they possess a certain spark that leads one to suspect that Fortunes may be pop bound for future releases.
The Fortunes project as a whole feels organic, built on the foundations of a friendship sparked between producer Barnaby Matthews and vocalist Conor McGabe in high school. Migrating from New Zealand to Australia, the pair has since developed a solid following in their new home in Melbourne. After selling out a number of headline shows, Fortunes were hand-picked to support JMSN and shortly after opened for Nick Melons, Purple and Shlohmo on the Wedidit Australian tour. A strong sense of musicality coupled with a charismatic stage presence, Fortunes thrive in their live performance, which was made apparent during their debut festival slot at Let Them Eat Cake on New Years Day alongside big hitters Four Tet, Jon Hopkins, Machinedrum and Slum Village.
Fortunes have enlisted Grammy nominated engineer Andre Eremin (Hiatus Kaiyote, Chet Faker, Ta-ku) to craft their 5-track EP 'Jacket' which will be released globally on February 16th 2016. In order to keep the momentum afloat after their spontaneous Justin Bieber single release, Fortunes have released their ethereal second single Bomber which you can stream in the player above.