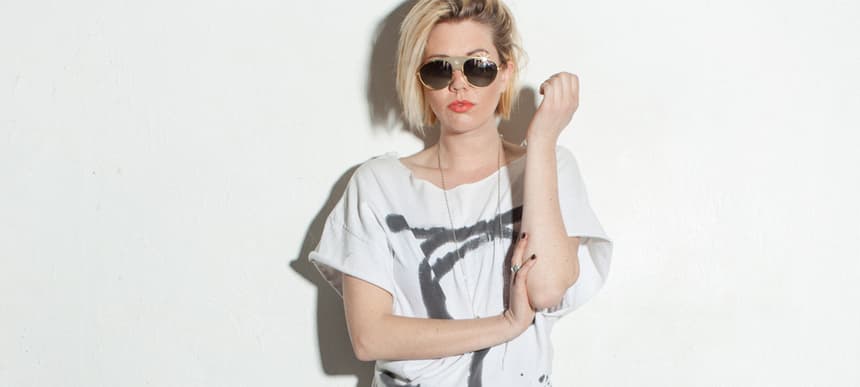 29.05.2014, Words by dummymag
Premiere: EMA - Drown
Dark industrial rock from EMA before she heads off for a European tour.
EMA's latest album 'The Future's Void' was a collection of dystopic alt-rock jams that made overt references to writers like H.P. Lovecraft and cyberpunk cornerstone William Gibson in its track titles and took a cautious stance towards an accelerated consumer technological culture.
Drown continues the general themes and the general vibe of the album, but musically, it's new territory for EMA. Drown is a dark industrial rock song driven by a thumping four-to-the-floor kickdrum with EMA's haunted vocal subsumed in the mainframe: glitched, and re-processed, the song sounds like something from the 'Lost Highway' soundtrack Some listeners might be familiar with the song – it was a bonus track on some versions of 'The Future's Void'.
European readers will be able to catch EMA over the next week or so around the UK and the continent, starting with a spell at Amsterdam's Paradiso tomorrow (May 30th).
Live dates:
May 30th: Paradiso, Amsterdam
May 31st: Maifeld Derby Festival, Mannheim
June 1st: DOK-Box, Ghent
June 2nd: Le Point Ephemere, Paris
June 3rd: The Garage, London
June 4th: The Ruby Lounge, Manchester
June 5th: Brudenell Social Club, Leeds
June 6th: The Lantern, Bristol