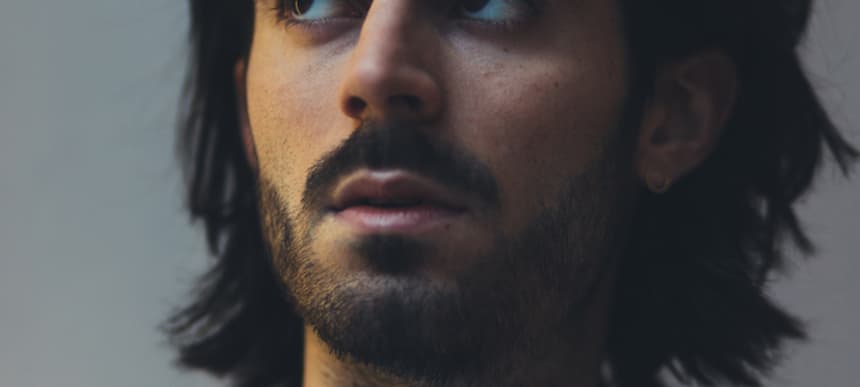 16.03.2017, Words by dummymag
Premiere: Watch Tommy Jacob – PROJECT 001
Ahead of the release of his 'PROJECT 001' album on March 31st, we're premiering Paris-based artist Tommy Jacob's short film of the same name. Running eleven minutes, the highly-stylised visual novella incorporates six of the eight tracks that feature on Jacob's forthcoming album.
Sitting somewhere between first album-era James Blake and the softer end of Tory Lanez, the album combines drifting synths with stadium-sized drums and emoting vocal work. It's a sound that's very much du jour, and the accompanying film (also written by Jacob) fits into a wider trend of musicians employing visual media to a greater extent in a bid to captivate their audiences' internet-sapped attention spans.
"I wanted to change the way music is being consumed," Jacob told us over email, "you don't take time to listen to it properly anymore, you just fast forward on the waveform." If the digitisation of music – and the concurrent popularity of cherry-picking single tracks to download from albums – has threatened the existence of anything, then it's the album format. Pressing play and listening through from start to finish has become something of a lost art. And indeed, the use of waveforms in particular has had a subtle influence on the way we consume music today: skipping ahead to the drop of a track, or the bit that looks to hold the most interest.
As Jacob puts it: "You don't fast forward a movie otherwise you lose track." It can feel hard to keep up with life in today's hyper-connected world, so sometimes it's worth just sitting back and enjoying something all the way through. 'PROJECT 001' would be as good a place as any to start.
Tommy Jacob 'Project 001' is out through Roche Musique on March 31st