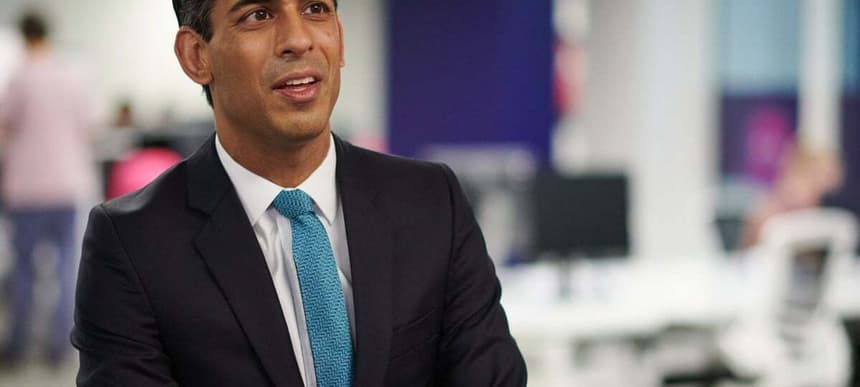 06.10.2020, Words by Felicity Martin
Rishi Sunak says workers will need to adapt for employment amid the pandemic
"I can't pretend that everyone can do exactly the same job that they were doing at the beginning of this crisis."
Chancellor Rishi Sunak has stated that people will have to find new career opportunities amid the current coronavirus employment crisis.
Pushed to answer whether out-of-work creatives should find another job, Sunak told ITV News: "I can't pretend that everyone can do exactly the same job that they were doing at the beginning of this crisis."
He added: "That's why we've put a lot of resource into trying to create new opportunities."
Asked about support for the arts and music, Mr Sunak pointed to the recent cultural recovery support package, which awarded money to independent music venues and cultural establishments.
A tweet earlier today by ITV News falsely suggested that the chancellor said that musicians should "retrain", which Sunak has since responded to, stating: "I care deeply about the arts which is why our £1.57bn culture package is one of the most generous in the world."
Although the chancellor stressed that the government was "trying to do everything we can to protect as many jobs as possible," there has been fierce debate in the live sector about the effectiveness of the 10pm curfew, leading the owner of Heaven and G-A-Y to take legal action against the government.
There is also concern about the economic viability of alternative business models that the live sector is currently pursuing, such as that of streaming in lieu of in-person gigs. It was recently revealed that a third of musicians could quit due to the pandemic.
Musicians have taken to social media to speak out about the chancellor's comments.
Does not one Tory understand that art enriches society? Not everything in life has to be about immediate personal gain/return. The chasm has never looked more depressing.

— Daniel Avery (@danielmarkavery) October 6, 2020
The day I see Dua Lipa working in a chicken cottage, is the day I may do as you suggest. Until then, @RishiSunak you should resign so I can hire you as my cleaner. My cupboards need dusting.

You inadequate gargoyle. https://t.co/h8OvryYFWT

— mama mizla (@miraa_may) October 6, 2020
Sunak has essentially green lit illegal raves. Clubs, promoters and performers have been patient enough. This will 100% end with government spending millions on policing illegal parties. But hey, if that's what it'll take to make them understand…….

— Plastician (@Plastician) October 6, 2020
Maybe some MPs should retrain, as they aren't really doing their job anyway pic.twitter.com/jAo3OXOchq

— Tim Burgess (@Tim_Burgess) October 6, 2020
A 2017 column from Health Secretary Matt Hancock has been doing the rounds on Twitter after he claimed to be a fan of grime.