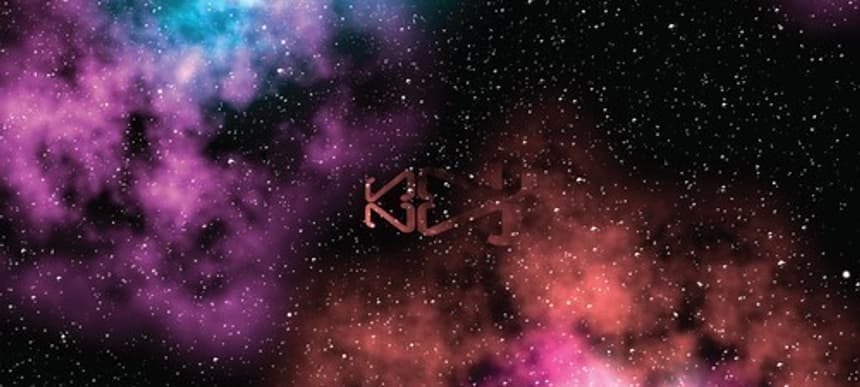 23.10.2013, Words by Aimee Cliff
Samuel - 'Falling Star' [EP stream]
Take an intergalactic trip with the new EP from Lewisham artist Samuel, a future classic of downtempo R&B.
From the very start of Samuel's 'Falling Star' EP, released this week on Ninja Tune affiliate Technicolour Music, it's clear that it's going to be a pretty stunning journey. Samuel, an Irish-born artist, lends his steamy vocals to blissfully lonesome corridors of futurist sound swept with sub-bass and soft synth chords as co-produced by Okzharp (aka trio LV's Gervase Gordon). Steam Train provides the perfect start; it's a distant track that features Samuel's vocals reverbing from imagined planets in a post-city take on "urban" music, where physicality is something dreamt-up.
For the most part this sounds like a future classic of downtempo R&B conceived in a pod twirling through space, taking the pulsing of stars, the wild colours of nebulae, for inspiration. Death Star Wonder takes dancehall-flavoured club music and injects it with futuristic visions, laser-like synth ripples across its menacing, subby soundscape. In the intergalactic Boom Boom Boom, romantic pizzicato melodies are eschewed for deft, surgical beeps and the beat has the cleanliness of R&B's snapping snares, yet there's a liquid twist here giving them an otherworldly sound.
Occasional, recognisable flotsam drifts by from Earth, like the almost tongue-in-cheek "errbody say hey, hey" at the beginning of Boom Boom Boom, the mention of "East Coast" and "West Coast" and Samuel's spoken "I'm not a fighter. I'm a lover, baby." Then there's the almost Caribbean lilt in vocals in title track Falling Star, a short and sweet sashay of synth-laden hip hop. These are isolated idylls of romance; all of it holds reminders of traditional modern pop music, yet its far-flung progressive sound makes it something much more exciting.
Technicolour Music released 'Falling Star' on the 21st October 2013.