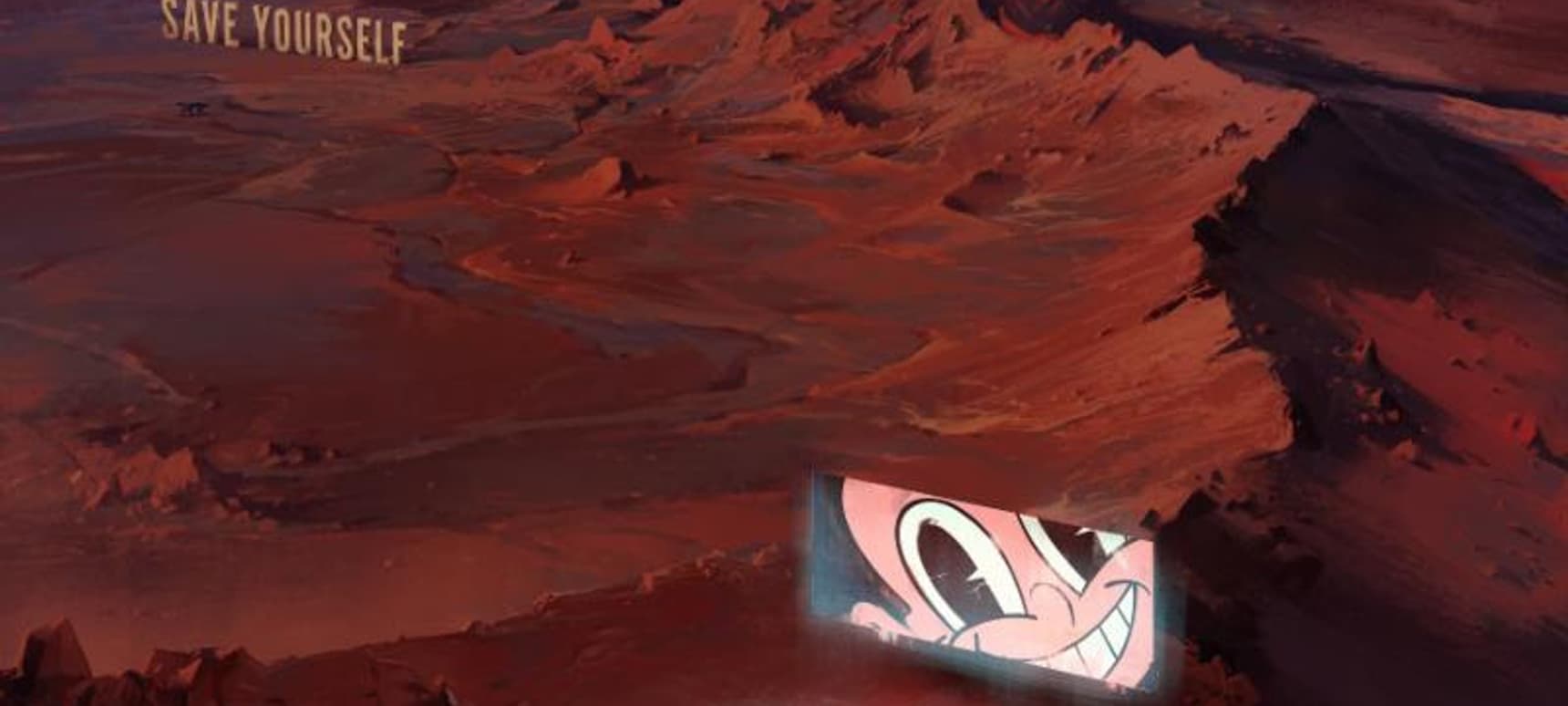 25.03.2016, Words by dummymag
SBTRKT releases 'SAVE YOURSELF'
SBTRKT has surprise released a new project titled 'SAVE YOURSELF'.
After sharing Good Morning (featuring The-Dream) and I Feel Your Pain (featuring D.R.A.M. and Mabel) earlier this week, the eight-track record was written between summer 2015 and was completed last week. It's SBTRKT's first release since his 2014 album 'Wonder Where We Land' and features a collaboration with Sampha (titled TBD) and two songs with The-Dream.
'SAVE YOURSELF'was launched through a newly created website of the same name with an accompanying lengthy mission statement:
"SAVE YOURSELF is the new project from me to you, my fans. While a complete piece with a beginning, end and visual concepts that have been worked on over many months, this is not an album.This record was written from last summer til last week and is about being able to share music with you more frequently than I have done in the past, and not long after it's been created.
Though as SBTRKT I am one person, I've always tried to champion the idea of bringing together artists who are from different places both musically and geographically. For this record, I worked with a small group of collaborators, most of whom I had not collaborated with before. Instead of an open-ended collaboration where studio jam sessions would lead to songs, I approached collaborators who I felt would be most suited to the overall ideas I had already collated.
To me, it feels similar to my first album – a small group of vocalists, productions that are fairly stripped down and a project filled with emotion. These songs are what I feel to be the most interesting musical stories I've made to date. Though perhaps more importantly than how, why SAVE YOURSELF is coming now has to do with the current cultural and sociopolitical climate. Culturally, albums now feel like a means to prove you are a "real" artist. To release an album, you turn yourself over to traditional label cycles and the end of increasing sales, leaving behind the creative spirit that brought the music to life in the first place.
The title SAVE YOURSELF and the visuals reflect my personal mood on what's happening in the world and society on a macro and micro level. Whether that be racism, xenophobia, the environment or irresponsible, greedy politicians. All this while thinking about how incredible it will be when humans actually reach and settle on another planet. As an artist, it feels strange to me to create simply happy music without being effected [sic] by current world affairs. Through the music too, I'm reflecting my constant state of nostalgia for the future. A dark optimism, for one that seems ever far reaching. So the title and artwork reflect this. Where we go next but also where we are now."
Listen to I Feel Your Pain (featuring D.R.A.M. and Mabel) above and listen to 'SAVE YOURSELF' in full here.
Update (03/26): SBTRKT has shared an animated short film for the project – watch it above.
'SAVE YOURSELF' tracklist:
01. GEMINI
02. GOOD MORNING (feat. The-Dream)
03. I FEEL YOUR PAIN (feat. D.R.A.M. & Mabel)
04. TBD (feat. Sampha)
05. REVERT (feat. The-Dream)
06. READY OR NOT
07. LET THEM IN
08. BURY YOU (feat. The-Dream)
SBTRKT's 'SAVE YOURSELF' is out now through SAVE YOURSELF (buy).