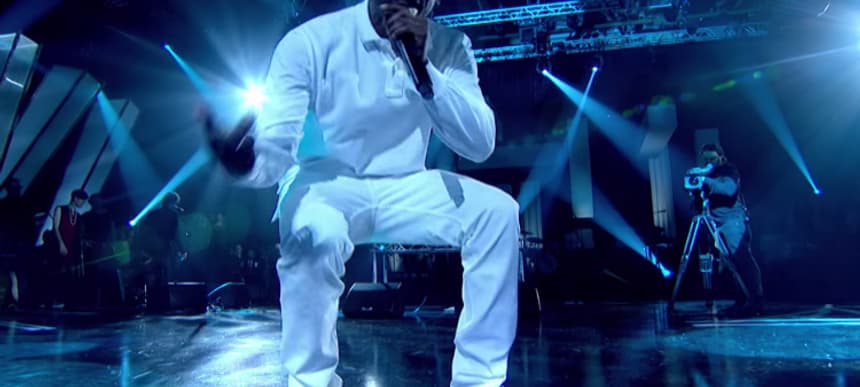 20.05.2015, Words by dummymag
Watch Skepta play Shutdown on Jools Holland
Mick Hucknall and Rudimental also played but that's less interesting.
Later… With Jools Holland might be one of the most middle-of-the-road TV shows known to man, but it's still the only major music show on British television. As such, when legitimately good guests make appearances, it's always worth tuning in.
Yesterday saw Skepta making an appearance on the show, playing his new single Shutdown. Skepta's stock has been rising (well, re-rising) for the past 12 months or so, with the grime MC playing a gigantic closing set at The Great Escape Festival in Brighton last week.
Elsewhere on the show you'll find US soul singer Leon Bridges and Ezra Furman playing songs. And also Mick Hucknall and Rudimental if you're interested in them for whatever reason.
Next week's show is set to feature Muse, Sleater-Kineey, and Giorgio Moroder, probably the most bewildering set of names to ever appear on a bill together.