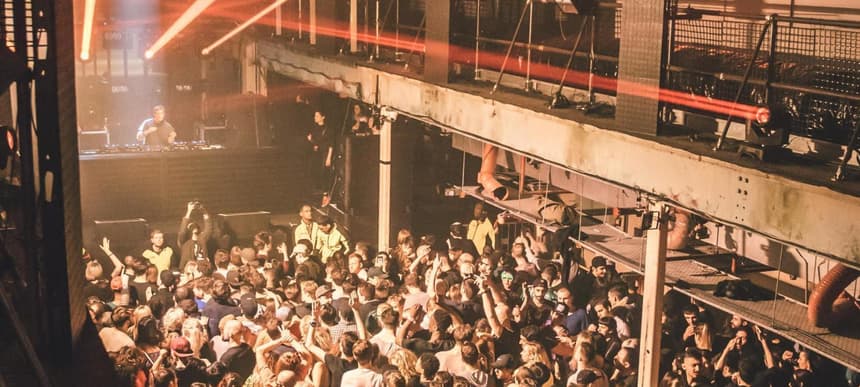 27.10.2020, Words by Felicity Martin
Skiddle expresses "sheer disgust" at Cultural Recovery Fund recipients
The ticketing site expressed dismay at the allocation of funds by the government
Ticketing site Skiddle has published an open letter "to the industry and our customers" detailing its disappointment at some of the recipients of the Cultural Recovery Fund.
The letter expresses Skiddle's "sheer disgust" at fellow ticket platforms like Resident Advisor and Ticketline receiving money when many venues, including Printworks, have not been supported by the fund.
While there have been some venues that have been allocated money, including small spaces Four Corners and Grow as well as larger ones (Fabric was granted over £1.5 million), there are many who are empty handed.
"Many venues who DID apply, were not awarded, whilst publications or dormant event brands were," Skiddle's letter states, adding that it had checked the criteria when the fund was announced and did not believe it was eligible, since it did not see itself as a "cultural organisation".
"We felt, and STILL feel that the money was best distributed to the many thousands of amazing venues, promoters and arts organisations across the country that frankly, without you – Skiddle would be nothing."
Skiddle added that it was currently operating at around 15% of its usual income due to the pandemic, and that it had sadly had to let 20 members of staff go.
The letter continues: "This is frankly, ridiculous and yet more evidence of how disconnected our government is from culture. Oliver Dowden bleats on about the opera whilst our industry dies. A fund that was designed to save venues, to save culture has been savaged by people who knew how to write better applications than others – even if they don't appear to fit the criteria."
It concludes: "We call on you, the UK Government to get a grip. A funding process should be fair. There should be clear guidance across all authorities and agencies regarding who can apply for what support and why. Define Culture, define Hospitality, define Retail. Alongside this, there needs to be a clear roadmap out of the pandemic, and a conversation around what the future might hold for the fantastic music and cultural sector this country has been proud of for so long."
Arts Council England recently announced an £18 million funding package for DJs, artists and more.
Festivals have been receiving official advice about how to go ahead next summer.