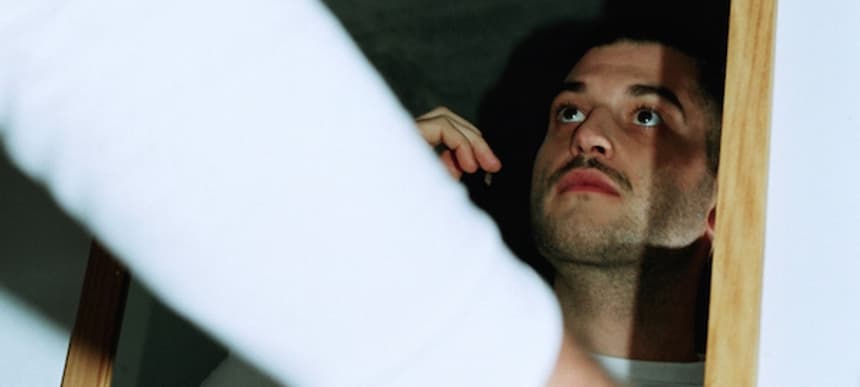 03.02.2015, Words by dummymag
Stay Bless - Distance (feat. Trim)
Stay Bless is a lush pop project/band belonging to a moustachioed individual called George Cassavetes.
We've written about Cassavetes' stuff before – back in 2013 he did an effortlessly cool song with Dev Hynes and Samantha Urbani – and his new song, Distance, features on a new Stay Bless EP. It's a song about long distance love, and the damaging effects that geographical separation can have on a relationship when you're both actually back together.
Distance features a guest spot from Trim, who has a habit of popping up in unlikely places: the 1-800 Dinosaur guys have all talked about how crucial the former Roll Deep MC has become to their crew, and in the past couple of years he's made notable appearances on tracks by James Blake, Paul White, and Ryan Hemsworth – all figures decidedly outside of the grime scene.
At risk of making a reductive x sounds like y comparison, this does definitely remind us of that time Skepta turned up on Blood Orange's High Street – blame it on the Dev connection.
Stay Bless plays live at Birthdays in Dalston on March 11th, tickets for which can be bought here.
Stay Bless 'In Paradise' EP tracklist:
01. Paradise
02. Distance (feat. Trim)
03. Everyday
04. Girl (feat. Holiday Sidewinder)
In Stereo Records release the 'In Paradise' EP on March 9th 2015.