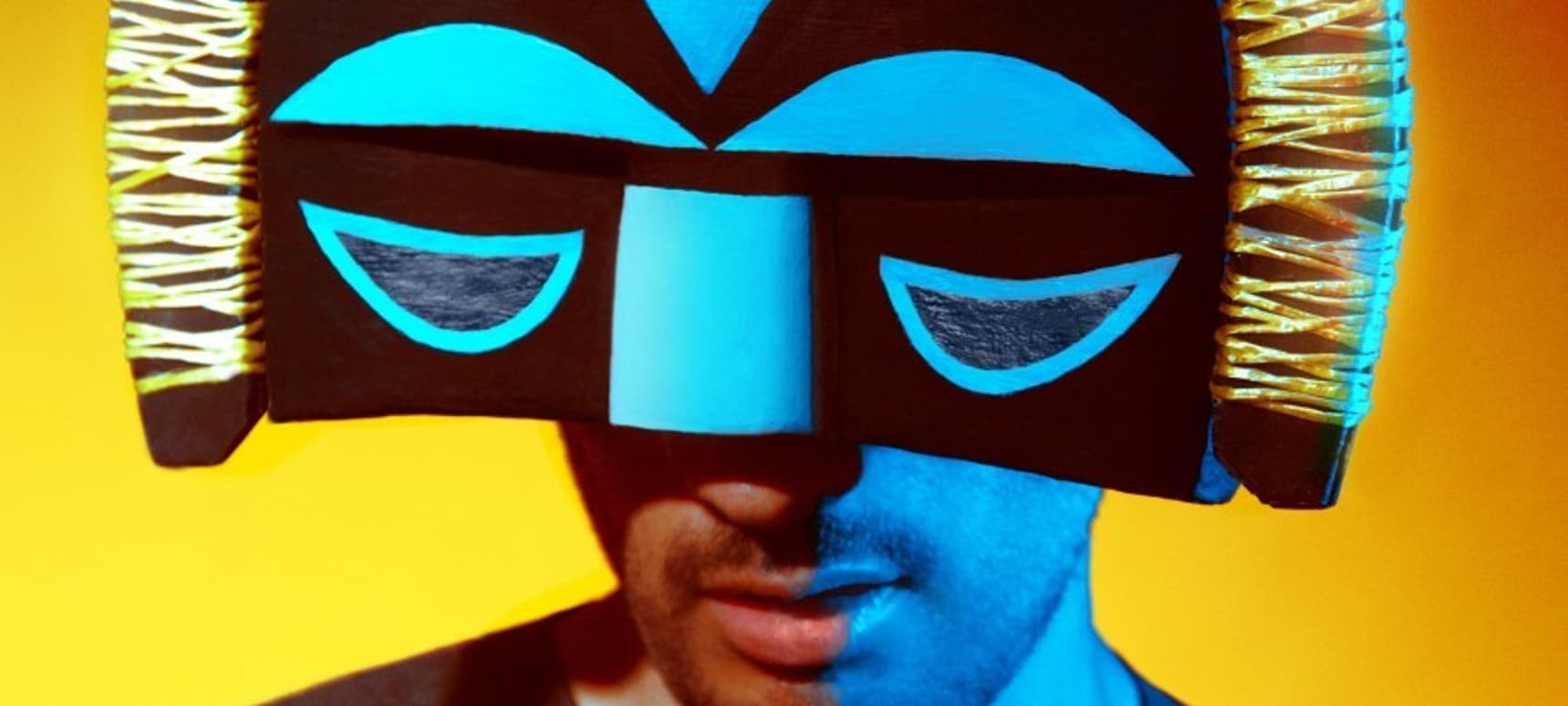 09.09.2014, Words by dummymag
SBTRKT - Higher (feat. Raury)
SBTRKT's recently announced new album 'Wonder Where We Land' has already gifted us with the Ezra Koenig-featuring NEW DORP. NEW YORK and the Sampha-featuring Temporary View. He's also played a handful of new songs live on BBC Radio 1, but today he's shared another unheard song called Higher.
Higher features Raury, an 18-year-old Atlanta rapper and songwriter who just released his debut EP 'Indigo Child' and who is being positioned in some places as an alternative star of tomorrow. Higher is way grittier than the greasy funk of NEW DORP. NEW YORK – it's worth it just for the way it falls apart in its final minute.
Check out a hefty string of international tour dates below.
Live dates:
September 19th: iTunes Festval at the Roundhouse, London
September 26th: O2 Academy, Leeds
September 27th: ABC, Glasgow
September 29th: O2 Academy, Bristol
September 30th: Albert Hall, Manchester
October 1st: Rock City, Nottingham
October 2nd: Brixton Academy, London
October 7th: The Masquerade, Atlanta
October 9th: Republic New Orleans, New Orleans
October 10th: House of Blues, Houston
October 11th: Corono Capital Music Festival, Mexico City
October 12th: House of Blues, Dallas
October 14th: The Marquee Theatre, Tempe
October 15th: The Belasco Theatre, Los Angeles
October 16th: The Belasco Theatre, Los Angeles
October 17th: The Fox, Oakland
October 18th: House of Blues, Las Vegas
October 20th: The Ogden, Denver
October 23rd: Riviera Theatre, Chicago
October 24th: House of Blues, Cleveland
October 25th: Lincoln Theatre, Washington DC
October 26th: Terminal 5, New York
October 29th: Royale, Boston
October 31st: Danforth Music Hall, Toronto
November 1st: Danforth Music Hall, Toronto
November 8th: C2C, Turin
November 10th: Theaterfabrik, Munich
November 11th: Astra, Berlin
November 12th: Basen, Warsaw
November 13th: Uebel & Gefährlich, Hamburg
November 15th: Rockhal, Esch-sur-Alzette, Luxembourgh
November 16th: Melkweg, Amsterdam
November 17th: Vooruit, Gent
November 18th: Trianon, Paris
Young Turks release 'Wonder Where We Land' on September 29th 2014 (pre-order).