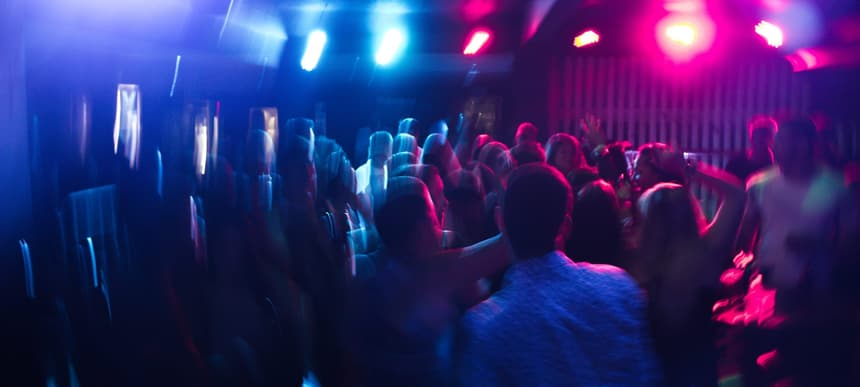 15.08.2022, Words by Billy Ward
Surging energy prices force UK night-life sector into "matter of existential emergency"
The NTIA and Music Venue Trust shared their open letter to the UK's Conservative politicians
Earlier today (August 15) The Music Venue Trust took to Twitter to share an open letter to the UK Government addressing the soaring energy price emergency and its impact on the night-life and hospitality sectors.
"Pubs, restaurants, music venues, nightclubs, hotels and wider hospitality have reached the point where the conditions for trading are so prohibitive that many venues are already reducing the hours they open their doors," the statement reads. "Others are confronted with the threat of permanent closure. With chronic challenges in the supply chain, labour shortages, interest rates and inflation, rocketing energy prices have become a matter of existential emergency for businesses in our sector."
Directed at Conservative MPs including Boris Johnson, Liz Truss and Rishi Sunak, the statement arrives at a time where the UK's entertainment industries are still attempting to recover from the Covid-19 pandemic restrictions, with the added strain of energy costs going through the roof making it even an tougher environment for businesses to survive.
The Night-Time Industries Association, Music Venue Trust, British Institute Of Innkeeping, British Beer And Pub Association and UK Hospitality joined forces to pen the letter, hoping to persuade the government into taking action while raising the public profile of the issues facing their sectors.
"On Friday", they note, "the government saw fit to declare a drought, in the face of inarguable evidence that weather conditions had caused a threat to the nation. The energy crisis is no less of a threat and deserves similar attention. Not all businesses will be able to survive this onslaught, and those that can will be closely considering how they can keep their costs down just to stay afloat".
Night-Time Industries Association boss Michael Kill made his thoughts on the matter clear this morning: "The government cannot continue to understate the escalating crisis within the energy sector, the contraction of energy suppliers is compromising the free markets primary purpose of generating competitive rates and service levels.
"Limited competition has resulted in energy tariffs that are already unsustainable", he went on, "and without the government's intervention, businesses who have survived the pandemic, supported by public funding, will face further uncertainty, and in many cases, permanent closure".
According to CMU, Mark Davyd, CEO of Music Venue Trust also added: "After two incredibly difficult years where venues have had to fight for simple survival, it would be an extraordinary outcome to see them closed and permanently lost because of an energy market that is completely out of control and not fit for purpose. The government must act to create a genuinely functioning market for energy services that can deliver supply at a reasonable cost or step in to create an affordable supply for businesses".
Read the full letter below:
An Open Letter to @KwasiKwarteng @nadhimzahawi @BorisJohnson @trussliz @RishiSunak from @UKHofficial @musicvenuetrust @wearethentia @beerandpub @BIIandBIIAB

An Energy Emergency for Pubs, restaurants, music venues, nightclubs, hotels and wider hospitality

READ:
Pls RT pic.twitter.com/zG9UujQWCX

— Music Venue Trust (@musicvenuetrust) August 15, 2022
Read next: Tour de Moon's founder talks Moon Music and the importance of nightlife culture