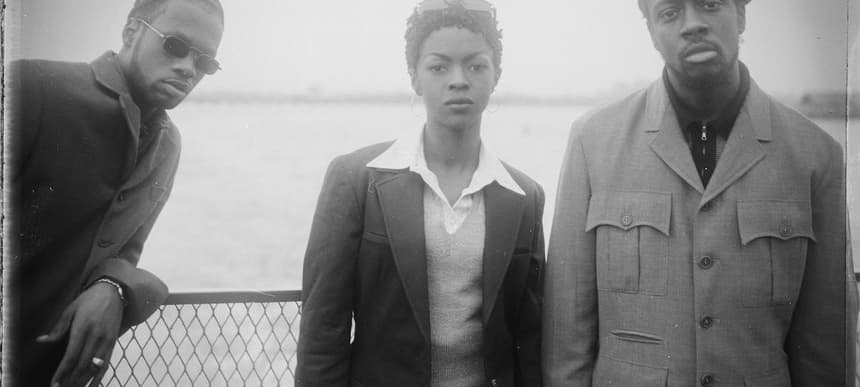 22.09.2021, Words by Maisie Goulsbra
The Fugees return to the stage to celebrate the 25th anniversary of 'The Score'
Ms. Lauryn Hill, Wyclef Jean and Pras Michel of the Fugees are reuniting for an international tour to commemorate the 25th anniversary of their seminal album 'The Score'. As one of the best-selling albums of all time – 'The Score' peaked at number one on the Billboard 200 charts going platinum seven times and earning the group two Grammy Awards.
The album is home to renowned tracks 'Killing Me Softly,' 'Ready or Not,' and 'Fu-Gee-La', and the tour will mark the first show that the trio have played together in fifteen years – it will do the rounds of twelve different international cities. Arising from New Jersey, the Fugees took up their name as a nod to cousins Pras and Wyclef's shared Haitian-immigrant heritage – "The Fugees have a complex but impactful history," says Ms. Lauryn Hill.
On the 25th anniversary tour Wyclef says, "As I celebrate 25 years with the Fugees, my first memory was that we vowed, from the gate, we would not just do music we would be a movement. We would be a voice for the un-heard, and in these challenging times, I am grateful once again, that God has brought us together."
The tour will travel via London's The O2 Arena this December, before continuing onto the final shows in Nigeria and Ghana. Tickets for London's 02 will go on sale to the general public on Friday, 24th Sept at 10AM GMT. All other info and dates can be found at LiveNation.com.
Read next: PIRATE DJs are attempting a world record B2B set to raise funds for musician's mental health.