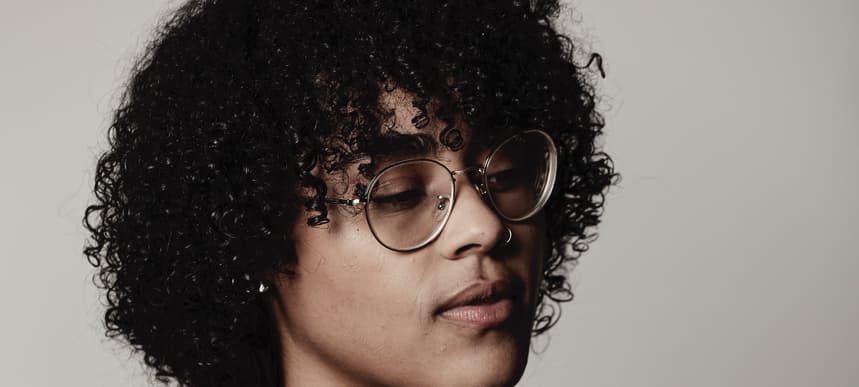 28.10.2021, Words by Maisie Goulsbra
The line-up is completed for the inaugural edition of Pitchfork Music Festival London
Newly announced artists include Lil Data, Loraine James, Hyd, George Riley, KeiyaA, Kai Kwasi and more
The inaugural edition of Pitchfork Music Festival London will hit the city's venues from 10 – 14th November, featuring a mix of unique, one-off individual performances, collaborations, special showcases and curated multi-act line-ups. Pitchfork have announced the last few acts completing the line-up of over 50 artists who are both early in their career and established names.
Newly announced artists include Atlanta-based alt-pop duo Lowertown, electronic emo pop artist yeule, plus Lil Data, Loraine James and Hyd have all been added to the showcase from the PC Music label and friends at Fire Nightclub. George Riley, KeiyaA, Kai Kwasi and Art School Girlfriend join Tirzah at Oval Space.
Also on the line-up is Irish MC Denise Chaila with her commanding, syncopated outpouring; rapper and producer Lex Amor – purveyor of soulful, warm-groove laden hip-hop; and 21-year old Angolan-Portuguese R&B artist Carla Prada who sings and raps in both languages – known for her Latin flow and African rhythm.
The festival will also partner with the legendary Abbey Road Studios for their 90th anniversary week, inviting four Pitchfork London artists to create new music, capturing and premiering this on Pitchfork.com in the coming weeks.
To ensure the health and safety of guests, artists, and staff, the Pitchfork Music Festival will adhere to local COVID-19 protocol and will keep attendees updated as regulations evolve. For the latest news including COVID-19 info, line-up announcements, and additional programming, follow @pitchforklondon and @pitchfork on Twitter, Facebook, and Instagram, and visit http://pitchforkmusicfestival.co.uk/.
Multiple events now sold out – last remaining tickets available here.
Read next: Native Instruments celebrates 25th anniversary with limited-edition hardware, new free instrument.