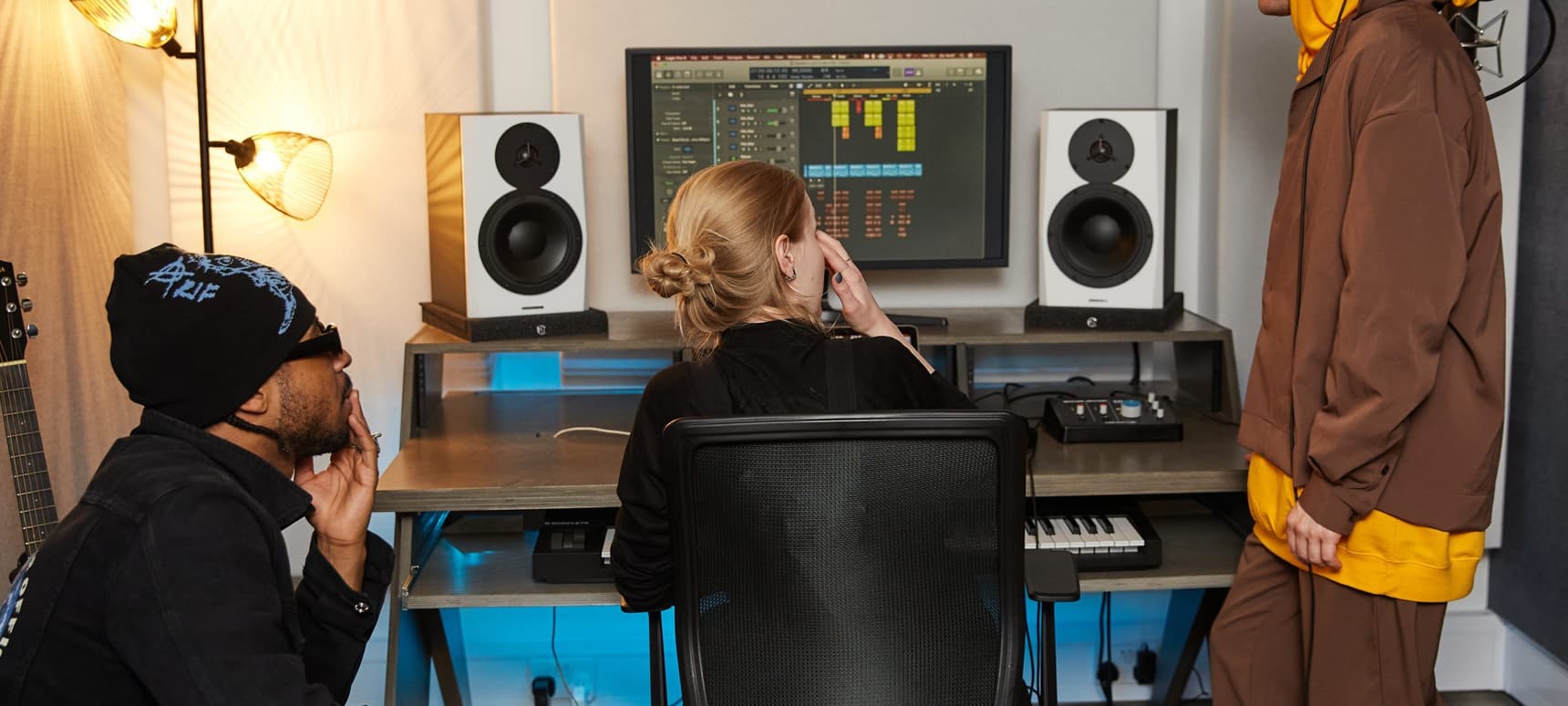 17.02.2022, Words by Billy Ward
The Qube launches talent development programme to empower the next generation of music creators
The programme seeks to remove the financial and social barriers to succeeding in the industry...
This April, The Qube is launching its first ever talent development programme with the goal of empowering the next generation of music creators, giving them the skills they need to excel in the commercial music industry.
The Qube is a first of its kind members space for creatives to connect and collaborate. Encompassing 22,000 square feet, The Qube's flagship West London venue is home to 40 creative spaces, including studios across music, podcast, video and photography, as well as maker spaces for creative businesses.
Qube Futures is a unique opportunity for 18 to 25-year-olds with an ambition to take their careers to the next stage. Over 4 weeks the chosen 8 participants will develop an understanding of modern-day life in the music industry, establishing a productive network of like-minded creatives and working alongside some of the most well-respected names in the business.
The month-long intensive development programme seeks to remove the financial and social barriers that often prevent many individuals from pursuing a career in music, providing access to masterclasses, workshops and panels from leading professionals in the industry, as well as one to one mentoring sessions, press photos and performance opportunities.
Participants will also be granted a 6 month Qube membership worth over 200 hours of studio time, allowing access to the various studios, mixing and mastering resources alongside the many social events The Qube has to offer, way after the 4 week programme comes to an end.
Speaking about the development scheme, Nicholas Sonuga, Co-Founder of The Qube, says: "We decided to launch Qube Futures as a way to engage with talented young creatives who may not typically have the means to pursue a career in their chosen field. This is a subject close to my heart. As a young producer trying to make a living in music, I often found myself struggling with confidence and doubting my ability to carve out a sustainable career path.
"I found the industry somewhat of an insular environment, with a closed circle of gatekeepers and tastemakers. I lacked positive reinforcement from peers and mentors, making for a lonely pursuit. We've decided to create an alternative to help democratise the system and open our doors to the next generation. Futures aligns with Qubes core values of handing back power to the creator, providing the resources, network and skills to catalyse careers and turn the dream of making a living from art into a reality."
Some of the names providing mentorship on the programme include: multi-Grammy and Brit award-winning production trio, TMS, who have worked with the likes of Ed Sheeran and Dua Lipa; one of Stormzy and Dave's trusted mix engineers, Manon Grande Jean; Marcos Tovar, who has worked alongside Rhianna, Jay Z and Kendrick Lamar; and Doja Cat collaborator Sky Adams.
As well as this, the panels, Q&As and workshops will allow participants to work alongside Worldwide FM / Run Dem Crew's Charlie Dark; Sony Music A&R Preye Crooks; AWAL's Director of A&R Eve Fairley-Chickwe; Butterz's Elijah and Terrorhythm's Plastician, with more to be announced.
Applications are open now and will close March 2, with the programme commencing April 19. Visit here to find out more and apply.