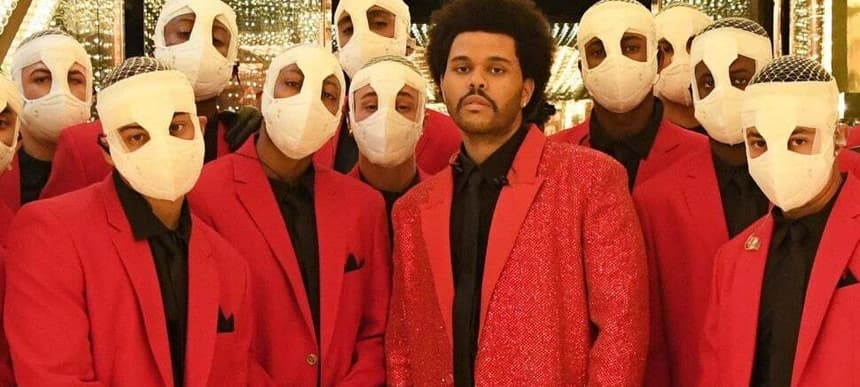 08.02.2021, Words by Felicity Martin
The Weeknd spent $7 million of his own money on Super Bowl performance
The R&B star's manager said Tesfaye wanted to make sure the show was up to his standards
At the 2021 Super Bowl LV Pepsi Halftime Show, The Weeknd's 12-minute appearance saw him performing tracks from 'After Hours' in front of a set modelled on the city in Fritz Lang's Metropolis as well as a brightly-lit hall of mirrors.
In a cover story interview with Billboard, the Canadian R&B star's manager confirmed that Abel Tesfaye had supplemented the Super Bowl budget with his own money (around $7 million) to make sure the performance was just right.
"I didn't know what having money really felt like," Tesfaye is quoted as saying. "I don't know what it feels like to lose money if I never had it. Even to this day with the label, it's like, 'Guys, I will put my own money into this music video. It's happening.'"
He added: "We've been really focusing on dialing in on the fans at home and making performances a cinematic experience, and we want to do that with the Super Bowl."
The Weeknd was famously snubbed by the Grammys recently, speaking of his dismay at the "corrupt" awards ceremony while expressing disbelief that he was asked to prepare a performance despite his lack of nomination.
Watch The Weeknd's Super Bowl performance in full below.