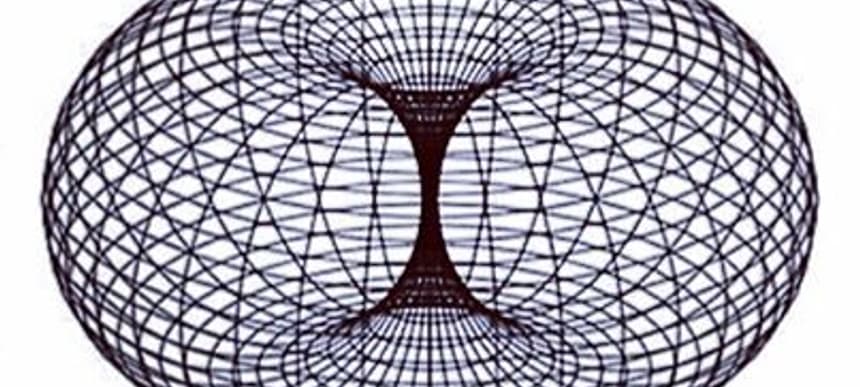 11.04.2014, Words by dummymag
These New Puritans are doing an interactive installation and bringing some mates along for the ride
Gwilym Gold and East India Youth will join the trio next week at an installation based around a 'Magnetic Resonator Piano'.
Even if you weren't one of those to quite "get" These New Puritans' bold third album, last year's 'Field Of Reeds', it's difficult to deny its dense, classically-indebted instrumentation was fit for deeper exploration. Now, Jack Barnett and co. are set to do just that, planning an interactive installation at brutalist art space 180 Strand in Central London from April 15th-19th (with a few guests lined up to join them).
Titled 'Magnetic Field', the installation is focused around the 'Magnetic Resonator Piano' – which is basically an electronically-augmented acoustic version of the instrument, and was used on 'Field Of Reeds'. Basically, visitors to the installation will be able to interact with the MRP via motion-sensor technology, and reconfigure the sound of TNP's album in their own unique way.
Musical guests have already been confirmed: so far they include East India Youth, Gwilym Gold, experimental drummer Charles Hayward as well as a planned talk from MRP creator Andrew McPherson. Gwilym Gold in particular has previous with such fluid modes of music-making: he released his debut album 'Tender Metals' entirely via his own Bronze format, which ensures that no play of the album will ever quite sound the same twice.
As if that wasn't enough TNP news for one Friday afternoon, The Vinyl Factor will also release 'Magnetic Field', a special edition vinyl featuring a reworking of 'Fields Of Reeds' outtakes and session recordings, and a remix from Bark Psychosis' Graham Sutton – effectively the first music the post-rock band have shared in ten years.
Lastly (but not leastly!), These New Puritans are planning a one-off performance of 'Field Of Reeds' and other new/old pieces with added brass, strings, voices and percussion at London's Barbican Centre on April 17th.