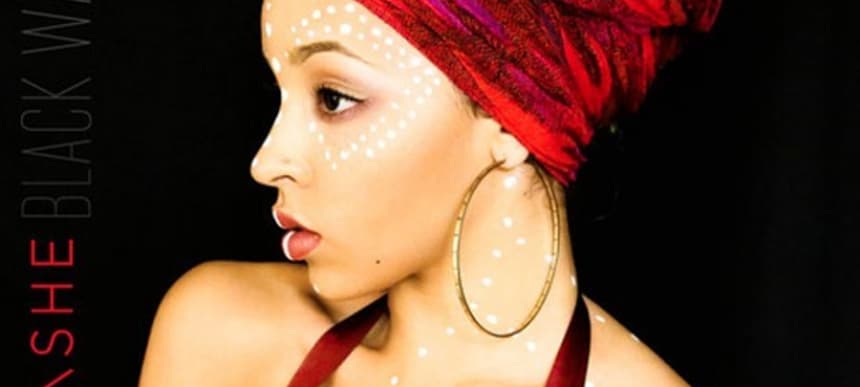 28.11.2013, Words by Aimee Cliff
Tinashe - 'Black Water' [mixtape]
Be enthralled by this R&B tape from Kentucky's rising star Tinashe, feat. Ryan Hemsworth, Dev Hynes and Inc.
This '90s-saturated tape from Kentucky-born, LA-based singer Tinashe is a wonderful surprise. Sneaking in at a time of year that's typically quiet for new releases, the lucky 13 tracks are totally free, and feature stellar production from the likes of sad Canadian Ryan Hemsworth, soul-pop genius Dev Hynes and slick 4AD group inc. The result is something of a chameleon release; Tinashe's gentle brushstroke of a vocal weaves itself as effortlessly into the lush layering of Hemsworth's pensive, bass-driven pop on 1 For Me as it does into Hynes's synth rushes and 80s attitude on Fugitive. The artist places her own stamp on the tracks, though, with her field recordings Video Tapes and Daybreak, and offers up one of the year's steamiest duets and sharpest hooks in the form of Vulnerable with Travi$ Scott.
Tinashe made a song with Jacques Greene earlier this year; get your ears on that here.