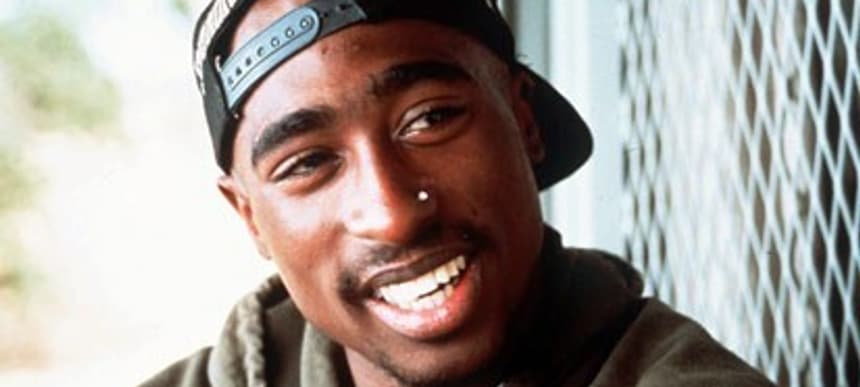 20.09.2013, Words by Anthony Walker
Tupac biopic slated to start filming in 2014
Long-touted movie project based on deceased rapper's life will begin production next year.
Following on close from the anniversary of rapper Tupac Shakur's death on September 13th 1996, Deadline have confirmed that Emmet/Furla/Oasis Films and Morgan Creek Productions have agreed a deal to co-finance and co-produce a film based on his life.
A project long in the works, a budget of $45 million and a February 2014 start date have now been tentatively agreed on. Afeni Shakur, the artist's mother and founder of both Amaru Entertainment – the label that holds the rights to all his released and unreleased material – and the Tupac Amaru Shakur Center, a performing arts centre and charity, will also be a producer on the film. With finance, the rights to his music and the blessing of his mother in place, the cast and a director should be decided on soon. A draft screenplay, by Ed Gonzalez and Jeremy Haft, is expected to be ready in a few weeks.
Tupac's legacy – fueled by his open, confrontational personality and a strong work ethic – is near mythic and the bulk of his estimated 75 million album sales have come from posthumous releases. Numerous feature-length documentaries have also made about him, the most notable being Nick Broomfield's investigative 'Biggie & Tupac' and the Oscar-nominated 'Tupac: Resurrection', but this will be first and probably only official biopic.
[via]