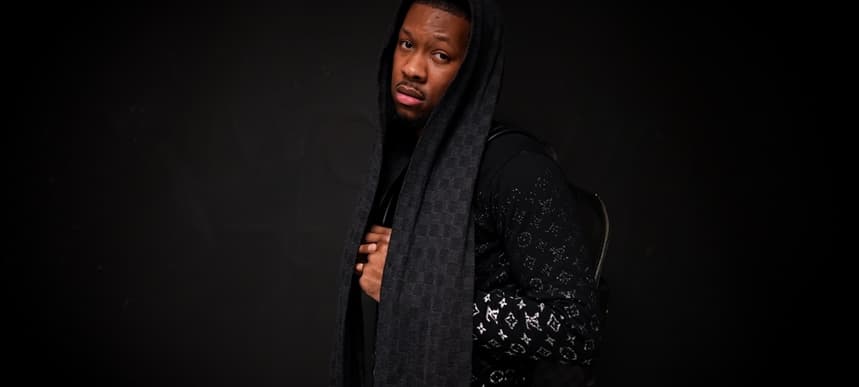 24.09.2021, Words by Maisie Goulsbra
V9 kicks off the fourth season of 'Plugged In' with Fumez The Engineer
The fourth season of Fumez The Engineer's 'Plugged In' series has landed, and it's kicking off with Deadpool-masked drill spearhead and member of Hackney-based collective, the 98s very own V9 (pronounced Venom). The rapper has already made an appearance on the show with the 98s, but this time he's back with a solo performance.
The popular Youtube channel Plugged In is a platform for drill artists to freestyle over instrumentals with Fumez' familiar studio as backdrop. The host has been busy this summer at festivals, and announcing his first two headline shows, but he says, "I'm back by popular demand. I was going to have a longer break, but the fans wouldn't let me have one. I love the fans, so we are back to entertain the people with our season 4 Plugged In."
He has also just launched his very own vlog, 'Fumez The Engineer | In The Mix', a series of documentary style videos, in which viewers will have the chance to go behind the scenes and understand the side of Fumez that hasn't previously been seen. The first episode is available to view here.
Fumez' headline shows will be at the 02 Islington Academy London on Friday 12th November and Academy Green Room in Dublin. Find tickets here.
Watch the first instalment of series four below.
Read next: The 10 Best UK Drill Releases To Date, according to Kwengface.