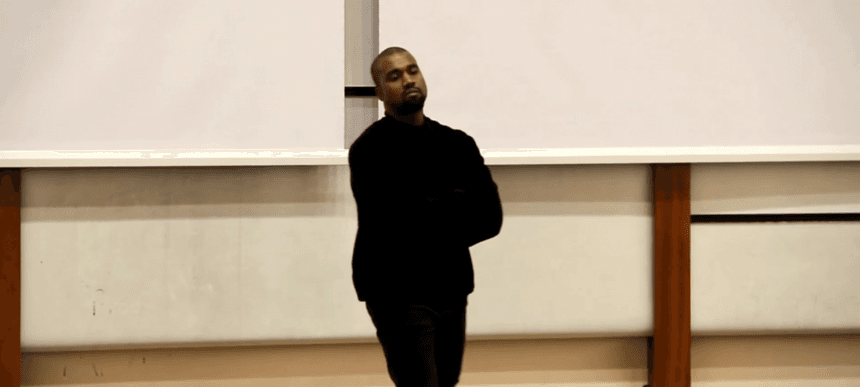 08.12.2015, Words by dummymag
Watch Kanye West's speech at Oxford University from March.
Back in March, Kanye West was invited by the Oxford Guild Society to speak at Oxford University's Museum of Natural History. Now, The Oxford Guild has finally uploaded footage of the event after a media blackout took part of the Guild's most "oversubscribed event at Oxford in over 15 years."
The footage lasts just over 40 minutes and shows Kanye talk to 350 students about Nicki Minaj upstaging him on 'My Beautiful Dark Twisted Fantasy' ("One of the best thing about the album was Nicki Minaj, and that she kicked my ass, on my own song, on the best album of the last 25 years"), The Matrix, and discussed the Grammy Awards after post-Beck incident. Elsewhere, Yeezy spoke of his regret at not bettering Picasso (yet) and criticised the price of clothing. A full transcript of the lecture can be read via The Gateway Online.
Watch the full speech from March above.