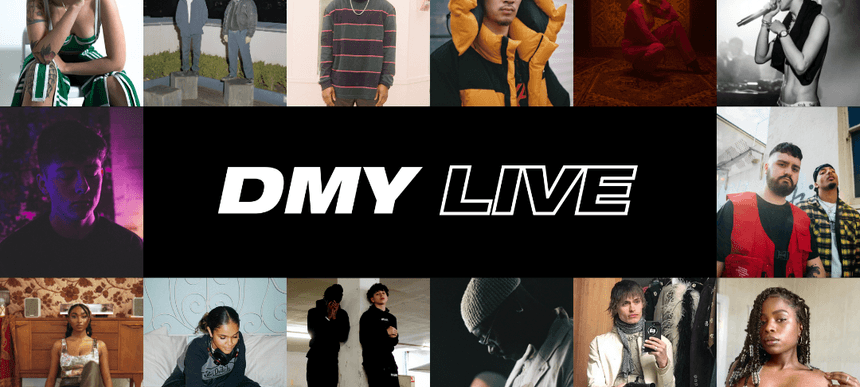 21.04.2021, Words by dummymag
We're throwing a series of DMY Live events this summer in East London
Featuring a selection of the UK rap, R&B and electronic artists we've been working with recently
With live music now – finally – safely in our sights, we're incredibly excited to announce a new series of live shows this summer, featuring some of the artists we've been working with via our DMY Artists.
Over seven Wednesday nights in July, August and September, we're putting on shows at The Waiting Room in Stoke Newington.
These kick off with a hyperpop-focused night featuring phonewifey and Ava Akira, an R&B showcase with John Alone and Arielle's World, plus a gritty UK rap event with Le3 bLACK, Your Loss and Krankhead.
Later on we'll be hosting a trap and UK rap event with Ireland's 7th Obi and Wax, plus more singer-songwriter and R&B sounds from Farrah, Meron T and Cocoelusive.
Our final nights come in the form of collaborations with Discover Nü and 0800-MOSHI-MOSHI, who we've been working closely with recently.
Advance tickets can be bought via DICE for £5.50 each here for the whole series and below for each individual night.
7th July: phonewifey, Ava Akira, Roma Radz, ERSATZ | Find tickets
21st July: Le3 bLACK, Your Loss, Krankhead | Find tickets
4th August: Arielle's World, John Alone, NULA, Raelle | Find tickets
18th August: 7th Obi, Wax, Mya K | Find tickets
1st September: Meron T, vi0let, Farrah, Cocoelusive | Find tickets
15th September: DMY LIVE x Discover Nü: HEN$HAW, Tom Did It, tmdistant, tm & remy, wAv.2000 | Find tickets
29th September: DMY LIVE x 0800 Moshi: Speedboat, Nu Garcon, all cats are beautiful, Vanity Fairy | Find tickets
Information:
Address: The Waiting Room, 175 Stoke Newington High Street, London, N16 0LH (Underneath The Three Crowns)
Doors from 7pm
All events are 18+