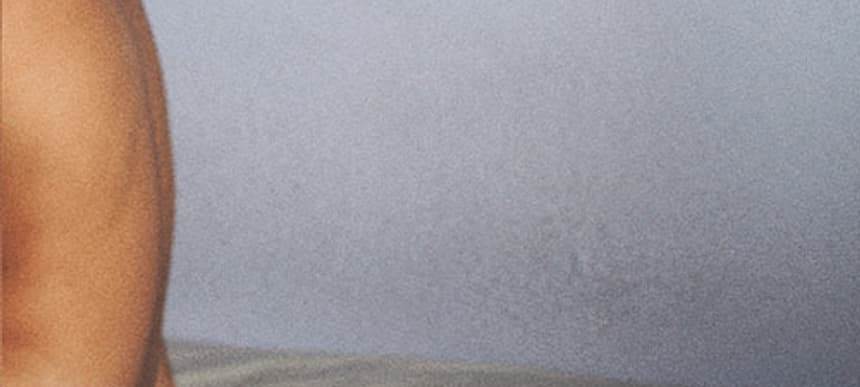 10.04.2014, Words by Anthony Walker
Tri Angle announce the debut album from WIFE
Forward thinking label announce a new LP from the ambitious singer and songwriter, produced with The Haxan Cloak and Roly Porter.
Tri Angle Records have added to their already busy 2014 schedule by announcing a debut album from Irish musician WIFE.
The songwriter has only one release under his belt so far (the 'Stoic' EP released on Left Blank about 18 months ago) but he last week he nailed his colours – or lack therof – to the Tri Angle mast for his debut LP 'What's Between' with a brief Youtube video.
Now, full details of the album have been released. 'What's Between' is the debut LP from Irish singer and songwriter James Kelly – a new name to us, but apparently a member of acclaimed black metal group Altar of Plagues, who disbanded after three albums. Kelly's work as WIFE is very different, a dark solo project that mixes industrial drones and hard techno rhythms with pastoral songwriting.
Two producers on the album might be a bit more familiar to Dummy readers than Kelly's metal past – The Haxan Cloak, who produced the record alongside Kelly (and was recently heard working on another album from a black metal group, The Body), as well as former Vex'd man and lauded ambient artist Roly Porter.
You can stream a new song from the album, Heart Is A Far Light, now.
Tracklist:
01. Like Chrome
02. Tongue
03. Heart Is A Far Light
04. Salvage
05. Dans Ce
06. A Nature (Shards)
07. Living Joy
08. Fruit Tree
09. Further Not Better
Tri Angle release 'What's Between' on June 9th 2014.