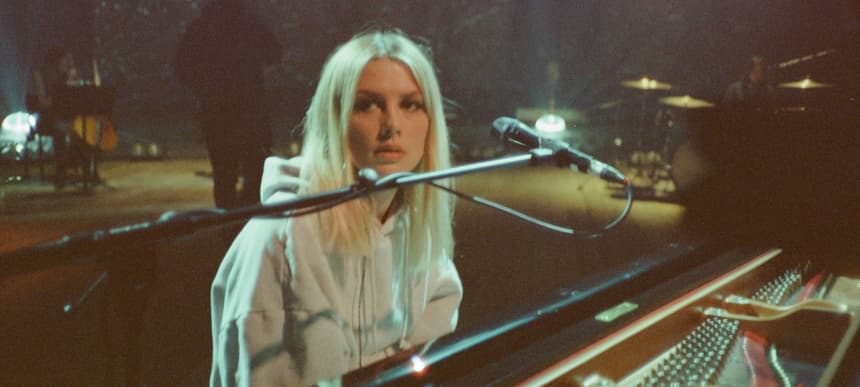 27.09.2021, Words by Maisie Goulsbra
Win free studio time with Fender's Player Plus Studio Sessions
"The hope is this programme will jump start their artistic careers"
Submissions are open for Fender's 'Player Plus Studio Sessions', a global programme aimed at fulfilling the aspirations of independent artists, inspired by the recent launch of the Player Plus series, Fender's new line of guitars and basses designed with creators and independent artists in mind. Along with 10 hours of studio time, winning artists will receive a one-hour consultation with Ari Herstand and receive a Fender Player Plus guitar or bass.
Entrants should submit a recent single, music video or live performance to best showcase their talent and creativity. Submissions will be judged on set criteria including: songwriting, performance quality, creativity, technical guitar playing ability, originality and more.
Each submission will be reviewed by a panel of judges made up of noteworthy producers, artists, journalists and Fender Executives including: Fender CEO, Andy Mooney, Nile Rodgers, Matt Watts, Ellie Rowsell (Wolf Alice) among more.
Andy Mooney says, "At Fender, we are dedicated to providing artists with the resources they need to fuel their creativity. 'Player Plus Studio Sessions: Powered by Fender' is the manifestation of Fender's dedication to artists at every stage of their journey. The hope is this programme will jump start their artistic careers enabling them to fuel their passion to achieve their dreams."
Submissions are open until the 20th October. Apply here.
Participating studios:
US
EastWest Studios (Los Angeles)
MDDN (Los Angeles)
Flux Studios (New York City)
Welcome to 1979 (Nashville)
UK
RAK Studios (London)
Coastal Sound Recording Studio (Liverpool)
Steelworks Studios (Sheffield), Chamber Studio (Edinburgh)
Camden Recording Studios (Dublin)
Australia
Sing Sing (Melbourne)
Studios 301 (Sydney)
LAT AM
Pieza Estudios (Mexico City)
Japan
Freedom Studio Infinity (Tokyo)
Read next: How I Made: Gabriel Gifford on his 'Daffodils in Transit' EP.