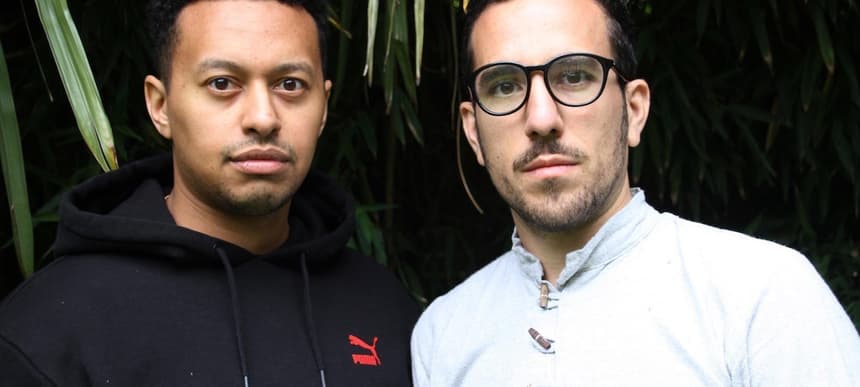 01.11.2022, Words by Billy Ward
Crate Classics, The Adoni, HolySMS and more front our BRAND NEW playlist
LISTEN TO THE HOTTEST TRACKS FROM OUR CAREFULLY CRAFTED PLAYLIST SHOWCASING A NUMBER OF UNDER-THE-RADAR ARTISTS
Incorporating talent from across the globe, check out five tracks taken from our meticulously-curated BRAND NEW playlist showcasing some of the most exciting up-and-coming talents around.
—
1. Crate Classics – 'Put Ya Hands Up' ft Pesolife
Made up of two Grammy nominated, platinum certified producers – Jamie Rodigan and Aaron Horn – Crate Classics is a formidable duo at the top of their game. Splicing jungle, pop and dancehall with the ice cold melodies of Pesolife, the pair's rave-ready new single 'Put Ya Hands Up' reps a distinctive London sound and is ready to light up dance floors this winter.
2. The Adoni – 'Group Leader (Serve)' ft boyband
Documenting the culture of his generation while showcasing his unique floaty style, New Orleans-based alternative hip hop artist The Adoni has raised the bar with his latest single 'Group Leader (Serve)'.
3. HolySMS – 'uhh'
It's not exactly a new release but we thought this ethereal, glitchy offering from experimental duo HolySMS is one of the most interesting cuts we've heard this week and decided it deserved some love. Taken from their 2021 EP 'MYMYMY', 'uhh' shows what the pair – Sam and Meg – are all about.
4. Amy Zou – 'linger long'
Amy Zou is a singer, songwriter, and producer who lives in Brooklyn, New York. Blending experimental sounds with her pop-infused melodies, Zou's latest single 'Linger Long' is an interesting melting pot of the underground and commercial music scenes.
5. Klein Zage – 'Make Me Better'
Born in Seattle but currently residing in the Big Apple, electronic music fanatic Klein Zage was first introduced to the world of UK garage, grime and trip hop when she moved to London in 2011. Now using her voice and lyrical expertise as one of the driving instruments in her boundary-less songs, 'Make Me Better' is an eclectic offering from the multi-faceted talent.
Like our BRAND NEW playlist here and follow Dummy on Spotify to stay ahead of the game on the freshest new music. [Other entries this week include: Kai Kwasi, Yumi Nu, Downtown Kayoto, Ember Woods, Izzy Spears, Opalla, Refs, Rich, Dessauer, Baski+, Badliana, Fauness and more.]