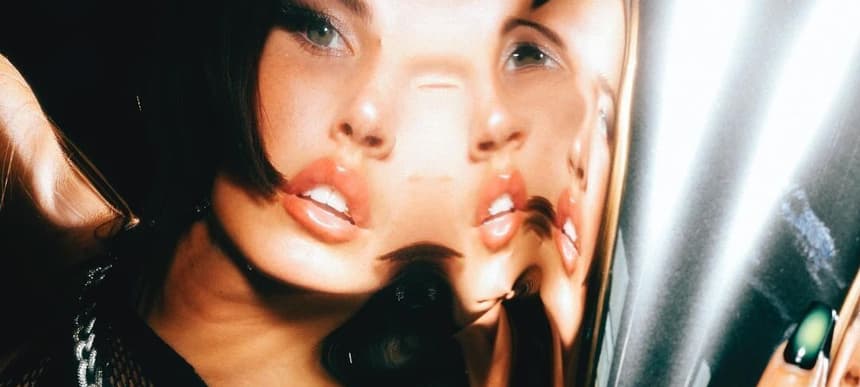 16.02.2023, Words by Billy Ward
Ella Rosa, Tycho Jones, Mysie and more front our BRAND NEW playlist
Listen to the hottest tracks from our carefully crafted playlist showcasing a number of under-the-radar artists
Incorporating talent from across the globe, check out five tracks from our meticulously-created BRAND NEW playlist showcasing some of the most exciting up-and-coming talents around.
1. Ella Rosa - 'ruin my lyf' 
After cutting her teeth as an opera singer, emerging songstress Ella Rosa took a dramatic change of course into the world of R&B, citing female powerhouses like Erykah Badu, Amy Winehouse and Lauryn Hill as her inspiration to switch lanes. Having recently put out her new EP 'Anxious Attachment Style', Rosa carves out an upbeat electronic-centred sound on 'ruin my lyf', one of the project's stand-out anthems.
2. Tycho Jones - 'Risk To My Reward' 
Splicing raw indie-pop sensibilities with flavours of alt-pop, Tycho Jones has found a winning formula with his new single 'Risk To My Reward'. A throwback to the golden era of indie bands, Jones channels the energy of groups like The Strokes on this effortlessly cool and infectious track. 
Emerging songstress Mysie says her latest single 'CTRL' was written after "receiving a phone call from an unfaithful ex who aired me for 6 months after saying BRB". Mixing an electronic vibe with some dreamy left-field melodies, this anthem sets the singer up for a big 2023. 
4. Lesthegenius - 'Roses'
Born in Edmonton, London, before re-locating and being raised in North Carolina, Leslie Robbin-Coker - aka Lesthegenius - helms a unique style focused on socially conscious, intelligent lyrics. On his latest cut 'Roses', the rising rapper does what he does best. 
5. maxime. - 'mint condition (good as new)'
Montreal-based DIY artist and producer maxime. creates vast sonic worlds from his bedroom. Organically growing a cult following in Canada, as well as the US and the UK, his latest single 'mint condition (good as new)' is one of our favourite tunes from the last week. 
Like our BRAND NEW playlist here and follow Dummy on Spotify to stay ahead of the game on the freshest new music. [Other entries include: Downtown Kayoto, narou and more.]