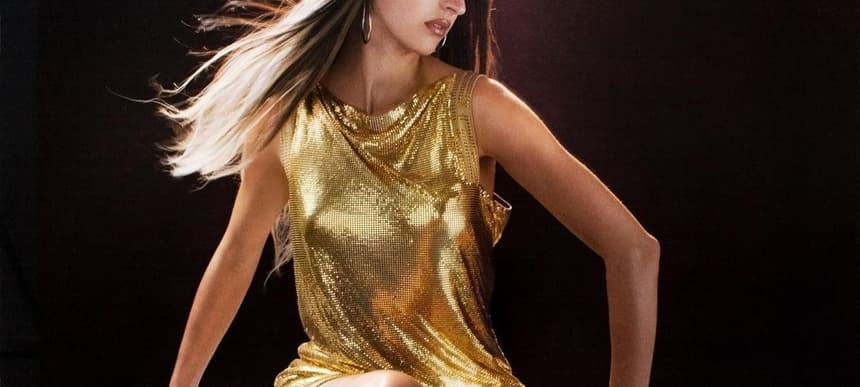 20.10.2022, Words by Billy Ward
LOLA, savesomeone, Lovarran and more front our BRAND NEW playlist
LISTEN TO THE HOTTEST TRACKS FROM OUR CAREFULLY CRAFTED PLAYLIST SHOWCASING A NUMBER OF UNDER-THE-RADAR ARTISTS
Incorporating talent from across the globe, check out five tracks taken from our meticulously-curated BRAND NEW playlist showcasing some of the most exciting up-and-coming talents around.
—
1. LOLA – 'Alpha'
Creating haunting melodies, intricate compositions and immersive sonic universes with her left-field brand of R&B, London-based musician Lola Lolita is one of the underground's most fascinating emerging talents. Taken from her recent 'Flicker' EP, 'Alpha' is an intoxicating gateway into the artist's world.
2. savesomeone – 'punch back'
Abrasive electronics, bass-heavy production and trap-infused flows are just some of the characteristics defining savesomeone's unique music. His latest single 'punch back' blends all of these and more, splicing emo-leaning guitar progressions with his cut-throat vocals, creating a sound that's in your face in the best way.
3. Lovarran – 'Fan'
Born into a family of creatives, French rapper Lovarran was always destined to become a musician. What wasn't so pre-determined was the experimental, future-facing brand of hip hop he's carved out for himself since he began recording solo projects in 2016. Taken from his recent album 'Sauce Park', closing track 'Fan' is a face-screwing example of his avant-garde style.
4. Yajin – 'Babi G'
Young Austrian producer Yajin is something of a prodigy when it comes to toasting expansive and experimental electronic worlds. Splicing synthesised hisses, bubbles and squeaks with his hypnotic samples and glitchy vocals, 'Babi G' is a true anthem and one of the highlights of his new album 'Redeem'.
5. Penny – 'CRUCIAL'
A dirty sound cascade with thumping bass and mysterious sounds, 'CRUCIAL' is the debut single from Stockholm-based producer and vocalist Penny. It's a dark and powerful offering setting the pace for the artist's forthcoming ascent.
Like our BRAND NEW playlist here and follow Dummy on Spotify to stay ahead of the game on the freshest new music. [Other entries this week include: BK Beats, Human Barbie, Noah Klein, Seren 4 Ever, Glasshousetenant, Paxslim, Ferdous, Finch Fetti and more.]