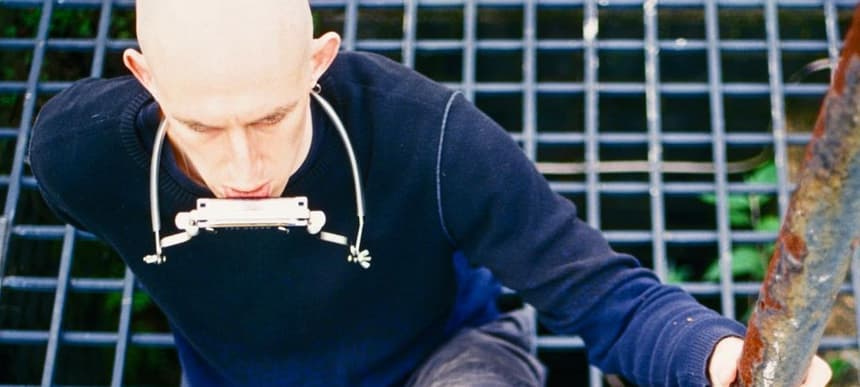 26.01.2023, Words by Billy Ward, Photos by Siam Coy
Mark William Lewis, Barbro, nayahlone and more front our BRAND NEW playlist
Listen to the hottest tracks from our carefully crafted playlist showcasing a number of under-the-radar artists
Incorporating talent from across the globe, check out five tracks from our meticulously-created BRAND NEW playlist showcasing some of the most exciting up-and-coming talents around.
1. Mark William Lewis - 'Living'
Steadily developing a cult following within London's underground music circles, Mark William Lewis has turned in his first offering of 2023 - a tranquil 8-track album titled 'Living'. Appearing from obscurity last year with 2 EPs, 'Pleasure Is Everything' and 'God Complex', as well as dropping a single with Dean Blunt collaborator and Bar Italia vocalist NINA, the enigmatic up-and-comer's latest body of work is his most eclectic to date. Closing the project with the eponymous anthem 'Living', Mark's intoxicating acoustic touch is easy to become obsessed with.  
2. Barbro - 'Fuck The World'
Rising rock prospect Barbro is building anticipation for their Spring album 'bad choices' with new a new single titled 'Fuck The World'. The track centres around getting to people's small habits - how they answer their phone or hold their cigarette, how they turn their head or react to the radio playing in the background. It's a raw, emotionally-charged love ballad packed with growling bass lines, piercing vocals and romance. 
Experimental UK newcomer nayahlone appeared on our radar recently after seeing a TikTok of him teasing some unreleased music. Blending elements of drill, R&B, hip-hop and electronic music, he's currently carving out one of the most unique sounds we've heard in a while. 'Salah' opens his 2022 EP '*blink' and offers a glimpse at his left-field sound. With more music on the way, nayahlone is one artist you'll be wanting to keep on your radar. 
4. Lucy Tun - 'Kulture Klub'
Bella Hadid recently shouted out Lucy Tun's 'Kulture Klub' on TikTok after the rapidly rising musician referenced the fashion icon in the new anthem's lyrics. Based around feeling like an outsider in the fashion world, the addictive pop track continues expand Tun's horizons while establishing herself as one of the most exciting emerging talents about right now. 
5. Paydro 66 - 'Meal Ticket'
Montreal-based rapper Paydro has been impressing listeners both in his home city and worldwide with his melodic, effortless sound. The Canadian artist's latest single 'Meal Ticket' combines his experimental vocals with a spacey, hard-hitting instrumental. 
Like our BRAND NEW playlist here and follow Dummy on Spotify to stay ahead of the game on the freshest new music. [Other entries include: Sim Fane, Paco, Charlotte Spiral, Paul Spring, Bert, Nokia Mansion, Pick a Piper, Robbie & Mona, Gola Gianni, IMGfound, Ssaliva, Ea Akilat, Antony Szmierek and more]