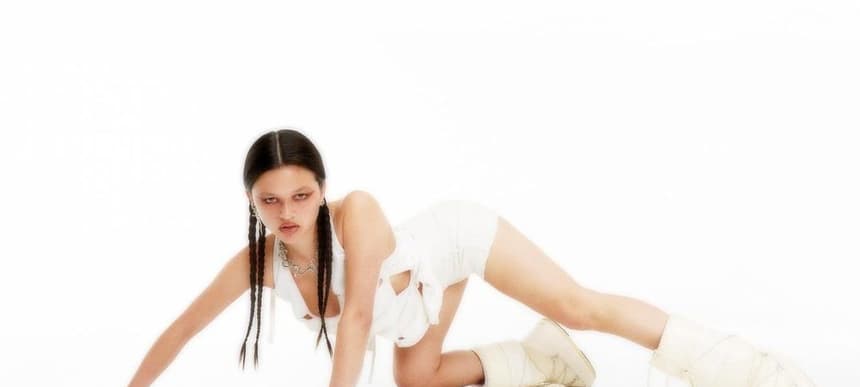 14.11.2022, Words by Billy Ward
MEYY, Tex, DARKOWA and more front our BRAND NEW playlist
LISTEN TO THE HOTTEST TRACKS FROM OUR CAREFULLY CRAFTED PLAYLIST SHOWCASING A NUMBER OF UNDER-THE-RADAR ARTISTS
Incorporating talent from across the globe, check out five tracks taken from our meticulously-curated BRAND NEW playlist showcasing some of the most exciting up-and-coming talents around.
—
1. MEYY – 'Blush'
Hailing from the realms of left-field R&B and progressive pop, 21-year-old prodigy MEYY understands how to manufacture sonic worlds where her fans can relish in their own emotional vulnerability. Her latest single 'Blush' splices future-facing productions with her unique vocal cadence, toasting a dreamy sound we couldn't help but place top spot for this week's round up.
2. Tex – 'Wander, Wondering'
Copenhagen-based singer/songwriter Tex writes intimate, heart-on-sleeve pop about love and relationships in the modern age. His latest single 'Wander, Wondering' is typical of his wonky, off-kilter style, showcasing everything he stands for as an artist always on the look out to innovate.
3. DARKOWA – 'All Up In My Head'
Paving the way for an exciting new goth-meets-Y2K R&B aesthetic, Norway-based producer, DJ and vocalist DARKOWA continues her rise with her latest offering 'All Up In My Head'.
4. LVRA – 'LOOK'
Drawing from the epicentre of hyperpop and deconstructed club music, 23-year-old Chinese-Scottish singer and producer LVRA has crystallised a high-octane, inimitable sound. Her latest single 'LOOK' fuses together her love of bass, techno, breaks and an array of other left-field electronic music, proving why this artist is being touted as one of the UK's most exciting rising figures.
5. She's In Parties – 'Cherish'
This hazy, ethereal quartet caught our attention this week with 'Cherish'. It's the latest single from rising shoe-gaze/dream pop band She's In Parties, a group who are picking up momentum both in the studio and on the live UK gigging circuit.
Like our BRAND NEW playlist here and follow Dummy on Spotify to stay ahead of the game on the freshest new music. [Other entries this week include: Bone work, Black Hibiscus, Noayama, Timothée Joly, Tiiva, DavidTheTragic, NNADI, Norby, metty, Kid Alpha and more.]