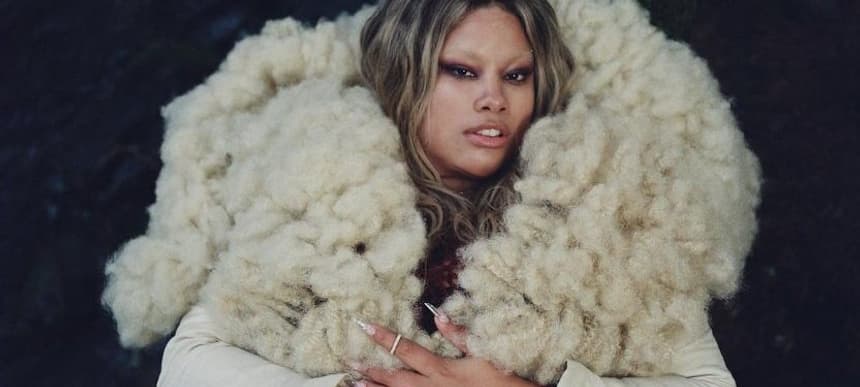 13.04.2023, Words by Payton Dunn
Shygirl, Joe Armon-Jones, Emotional Oranges and more front our NEXT HYPE playlist
Listen to the best new songs from across the genre spectrum
Check out five tracks from our NEXT HYPE playlist, which is dedicated to bringing you the best music from all of the genres out there.
1. Shygirl - 'Playboy / Positions'
Shygirl just released her debut album Nymph, last year, and she already seems intent on one-upping herself. Her new track 'Playboy / Positions' is a single off of the deluxe edition of Nymph, which is slated for release on April 14.
2. Joe Armon-Jones, Maxwell Owin, and O the ghost - 'Archetype'
Joe Armon-Jones has always had a knack for effortlessly combining any number of genres with his jazz framework, but 'Archetype' might be his most ambitious musical amalgamation yet. It opens with luscious pads and ethereal chimes before delving into a shuffling beat that fuses elements of UK garage and grime. 'Archetype' is the title track off his upcoming album of the same name, which will be available June 9.
3. Emotional Oranges and Tkay Maidza - 'Be Somebody'
Emotional Oranges has spent the past year getting crowds dancing all across the US and wrapped it all up by selling out the famed Hollywood Palladium. Their grooves are undeniable, and 'Be Somebody' is no exception to that rule. It sees them diverting away from their normal bright and sunny direction into one that's darker and full of bite.
4. KAYTRAMINÉ and Pharrell Williams - '4EVA'
Aminé and KAYTRANADA have officially joined forces. '4EVA' marks the first single off of their upcoming album, which will be released in May. They released it under the apt name of KAYTRAMINÉ, but they're not doing it all alone. They decided to bring in Pharrell Williams for the new song, who comes in on the chorus to compliment Aminé's rapid-fire verses and KAYTRANADA's hypnotic production.
5. Baxter Dury, JGrrey, and Madelaine Hunt - 'Leon'
Baxter Dury might be coming in last on this week's list, but he shines through with the most vivid narrative of any of the tracks featured here. He described the song as "a more or less factual account of what happened when Leon - my horrible class mate - and I stole sunglasses from Boots on Kensington High Street in the mid '80s." He continued on to explain, "The reaction of the police and lack of parenting now seem shocking since becoming a parent myself."
Listen to our NEXT HYPE playlist below: