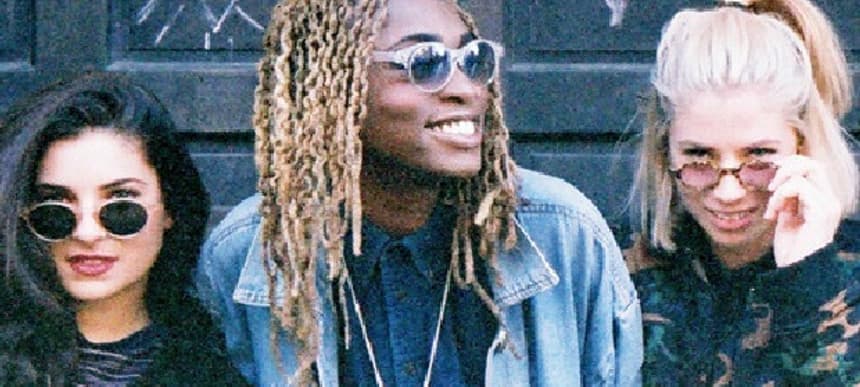 23.04.2014, Words by dummymag
JUCE - Call You Out
JUCE's debut release, Call You Out, recalls memories of the '90s – being young and invincible with vibes through and through. The London trio (Georgia, Chalin and Cherish) layer on a thick, sweet, sticky glaze of funk that is grounded by Chalin's soulful vocals. It's clear that JUCE know who they are and they're ready make this gospel known.
After speaking with the trio it's clear they have big plans for the future – get ready to see these girls everywhere. You can cop Call You Out on their own label, Babeology, released earlier this week.
Hey guys! So how did you decide to get together and form JUCE?
JUCE: "We met in the disco. Sly came on and we all started singing If You Want Me To Stay. We realized that we all had it word perfect – after that we knew what the fuck. That night we swapped numbers, like we'd pulled the future and we're going home with it, but we didn't even hear each others names so our only point of contact was all our numbers saved in one phone as 'girl band ting'. JUCE was born!"
What inspires your sound?
JUCE: "Exploding disco balls with a rubbery pellet of funk."
So how do you take that mindset and channel it into creating a new track?
JUCE: "Pure fun, vibes, and sass. We're not satisfied until you can't help but dance. We take inspiration from extraordinary stories and cosmic jams."
What's on the horizon for you then?
JUCE: "World domination – spreading our message of babeology until the sun explodes. We want to see JUCE pants and bumbags on ALL babes."
Babeology released Call You Out on April 21st 2014 (buy).