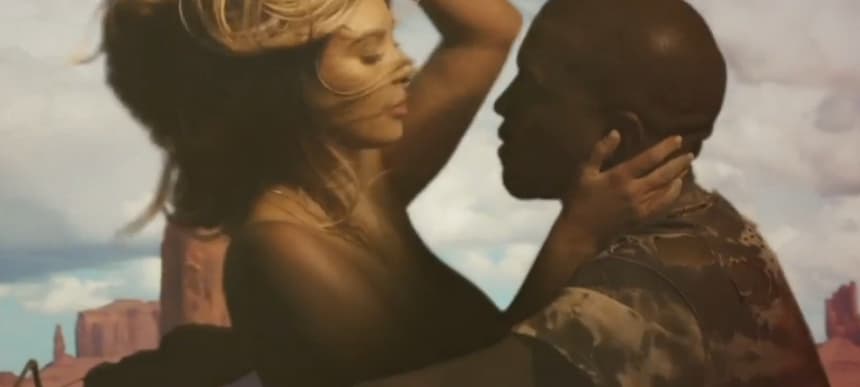 19.11.2013, Words by Aimee Cliff
Kanye West - Bound 2
One of the irrespressible highlights of
Kanye West
's
year-stealing album 'Yeezus'
is the erratic love song that closes it,
Bound 2.
Putting a full stop very suddenly but very sweetly on what is elsewhere an aggressive and paranoid album, the track captures the impact West's recent relationship with Kim Kardashian has had on his life, and so it's only fitting – if you're the literalist Yeezy is – that Kardashian herself dominates the video for the single. That's where the perceivable logic behind this video ends, though, and things get a little weird.
Set to a hyper-surreal backdrop full of the burnt orange Arizona landscape and galloping horses, the clip mostly revolves around West and Kardashian on a motorbike ride, where, for some reason, she's topless, and there's a lot of quite awkward canoodling. More than anything else, it's one of the dullest films West and collaborative filmmaker Nick Knight have produced, stirring up emotions that range from "I wish he would keep his eyes on the road" to "those horses look cool."
Watch it below.