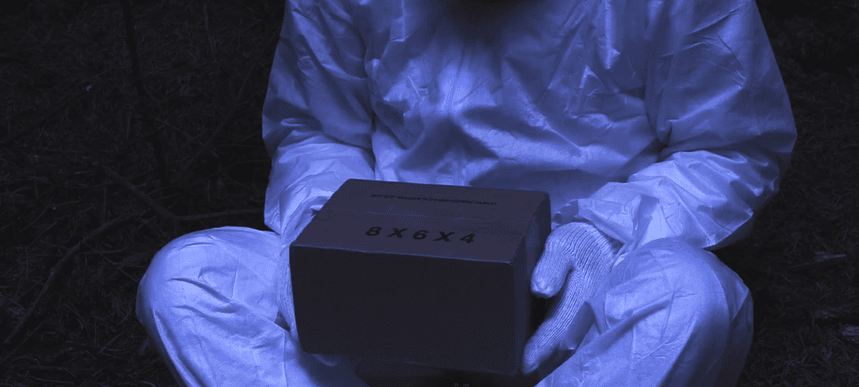 16.11.2016, Words by dummymag
Watch: Factory Floor - Wave
After breaking a three-year hiatus and making a triumphant return to DFA with their album '25 25' earlier this year, Factory Floor wrap up a fruitful year with the video for winding album track Wave.
Directed by one-half of Factory Floor, Gabe Gurnsey, the visual cut is full of mystery and intrigue, leaving it fully open to the viewers own interpretation. I mean, if you ever wondered what it felt like to go backwards through a multi-storey car park backwards, then you can tick that off your bucket list after watching this video. Skirting effortlessly over the track's chugging beat, the protagonist progresses deeper into shadowy territory with a drive through the valley and into the woods – taking a shadowy turn as a man in a white boiler suit surfaces amidst plumes of smoke, clutching a mystery box.
The box makes its way back to Gabe's flat, but we never do find out what's inside. The meaning of life, or maybe just a potent batch of psilocybin mushrooms? Either would be welcomed with open arms.
Factory Floor's January, February and March 2017 tour dates
January 21st – Astropolis Festival, Brest, FR (tickets)
January 28th – The Loft at Razzmatazz, Barcelona, ES (tickets)
February 18th – IMAX Cinema, Bristol, UK
March 16th – SWG3, Glasgow, UK (Quadrophonic PA)
March 18th – The White Hotel, Manchester, UK
March 30th – Heaven, London, UK (tickets)
'25 25' is out now on DFA Records (buy).