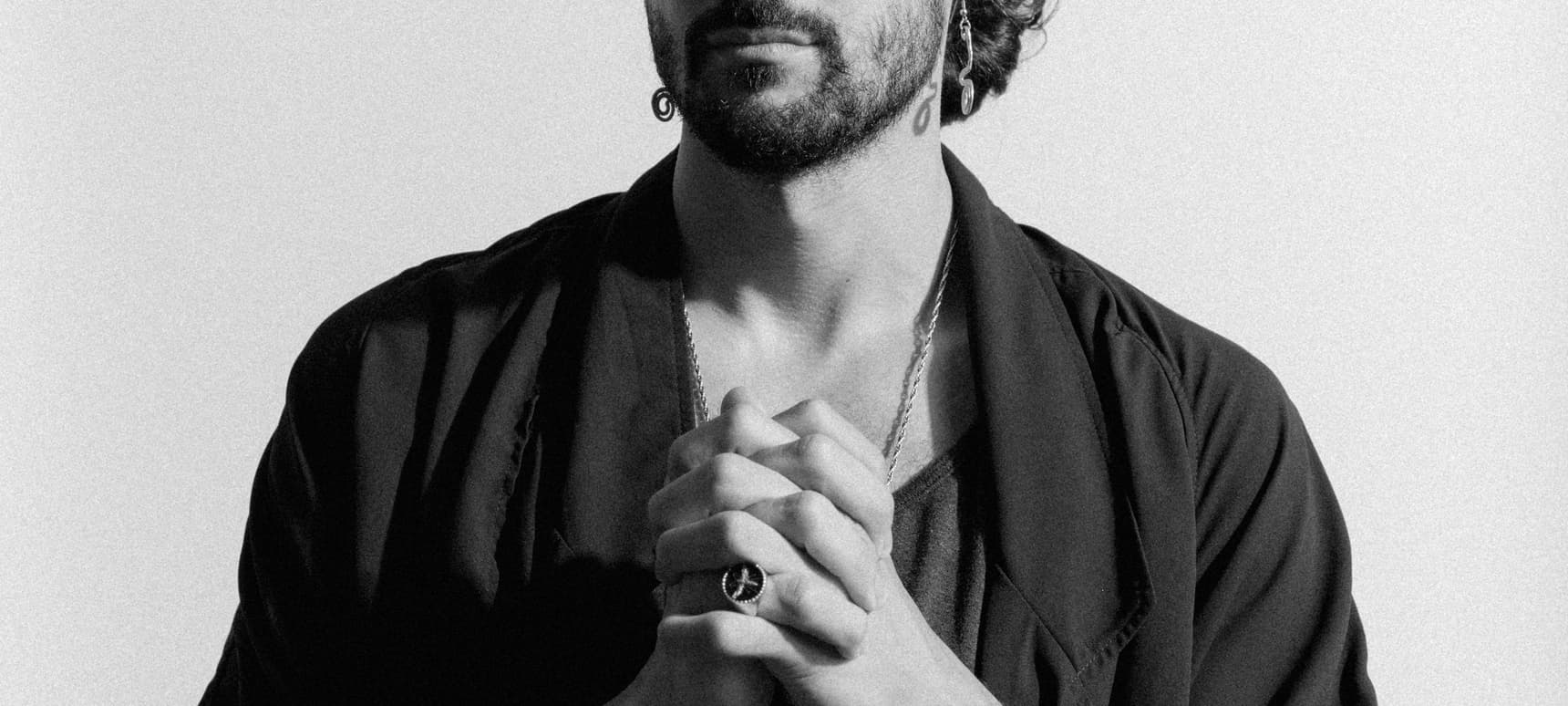 13.06.2019, Words by Felicity Martin
The 10 Best After-Party Tracks, according to Noah Souder-Russo
"I have trouble holding it together when this comes on so I try and only listen in the comfort of my home."
Sometimes the after-party is where it's really at, and no-one knows this more than New York native Noah Souder-Russo. Earlier this year he released his debut album, 'Therapy Is Expensive', a record that painted a portrait of his home city and served as an ode to its streets or, in his words, "a manifestation of a moment that is stagnant yet constantly in flux – the way it feels in this city sometimes, at least for some." A richly textured album, it flits between jazz drums and broken beat.
Below, Souder-Russo has shared his ten favourite tracks to play after the party's over.
1. Blackstar – 'Respiration ft. Common'
"'Escuchala la ciudad respirando'. This is my favourite song from an iconic album on one of the most important hip-hop labels in the '90s – Rawkus. Three of the best lyricists waxing poetic on the politics of their urban environment. I ran to fat beats the day this album dropped. If you grew up in NYC in the '90s, you know. Lyrics still ring true today."
2. Shaun Escoffery – 'Days Like This (DJ Spinna & Ticklah Remix)'
"This Spinna & Ticklah mix is sooo good. It evokes the feelings/sights/smells of summer time in NYC; diverse smiling faces, the smell of BBQ, humid ass daytime public park dancefloors."
3. Donell Jones – 'Where I Wanna Be'
"I used to close DJ sets with this leaving the crowd either extremely confused and turned off or wet. This one reminds me of listening to Hot 97 growing up."
4. Operation Ivy – 'Sound System'
"My dad used to take me to CBGBs when I was a kid. He would hang in the back with earplugs. I remember going to see Operation Ivy and getting dropped on my head crowd surfing. This was before Instagram."
5. Gil Scott-Heron – 'Winter in America'
"40 years later, we still look to Gil."
6. Inner City – 'Big Fun (The Classic Magic Juan Remake)'
"When I first started DJing, this record used to be my go to whenever I felt like the room wasn't responding well to what I was playing. Still bangs."
7. Willie Colon and Hector Lavoe – 'El Dia De Suerte'
"This record reminds me of my corner bodega before they turned the bodega into an electronics store then into a smoke shop then back to a cleaner bodega. IDK what happened to the cat."
8. Nas – 'Nas Is Like'
"Nas x Preemo. What else can you say really? I'll be rapping this one line by line for my robot grandchildren one day."
9. Mr. Fingers – 'What About This Love'
"I heard this before I knew about Larry Heard. It was blasting from a parked car and I think I was skating somewhere and just stopped dead in my tracks. It wasn't until a few years later that I understood the importance of this man. TIMELESS."
10. Bonnie Raitt & John Prine – 'Angels From Montgomery'
"Originally written by John Prine and covered by many, this version is the one for me. My mom is a huge Bonnie Raitt fan so she raised me on her. I have trouble holding it together when this comes on so I try and only listen in the comfort of my home."
Watch the video for Noah Souder-Russo's 'Mish Mish':
Stream 'Therapy Is Expensive':