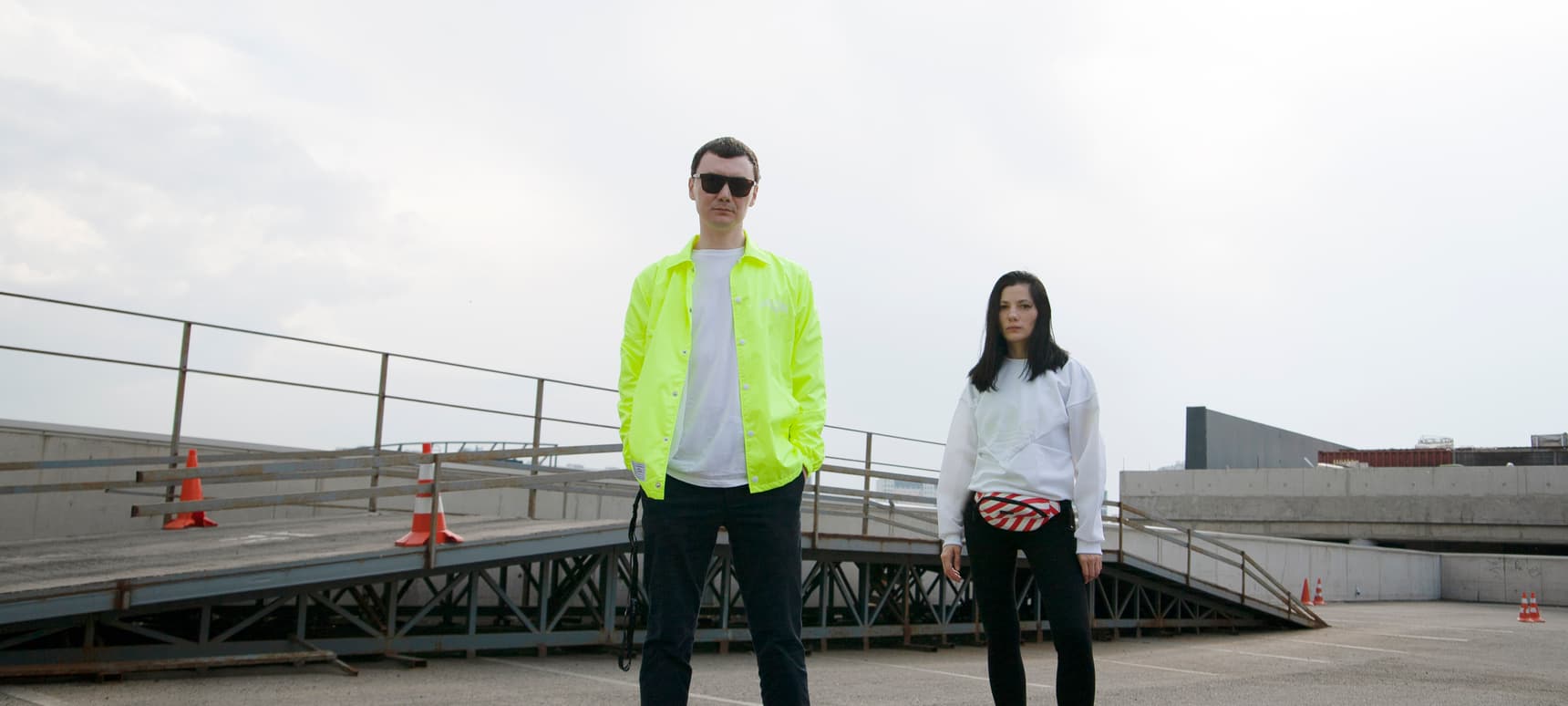 01.08.2019, Words by Felicity Martin
The 10 Best Ambient Artists From Russia, according to PTU
The Russian duo pick through the best of their country's ambient sounds...
While it may not be so water-tight on its record of human rights, as a country Russia has been responsible for some incredible music. Two artists to emerge from the vast land are PTU aka Alina Izolenta and Kamil Ea, a duo signed to Nina Kraviz's highly influential трип (pronounced 'trip') label. Izolenta and Ea were born in the USSR, where PTU was the name for a vocational school used to prepare students to become anything from a mechanic to a hairdresser. After the collapse of the Soviet Union, the name has ceased to exist, but lives on through them.
The duo recently released a masterwork of an album; a textural record replete with blistering techno, shards of nocturnal 4×4 and strokes of lush ambient soundscapes, 'I Am Who I Am' is a solid outing and another stellar addition to the трип catalogue. Below, the pair have named their favourite ambient artists from their native country, and went above and beyond by interviewing some of the artists about their own work.
1. P-Sh – 'We See The Island'
P-Sh: "I would say that this track was born in the middle of the river. In a boat at the headwaters of Volga. The river there is about 4km in width, views are gorgeous and the silence is "ringing". I was rowing near the fairway when suddenly the storm began. I decided to move on quickly as it was unsafe to stay in the middle of the river. There was a floating island a few meters away, so I headed towards it. This track was recorded right there, in the boat under the willows, while I was waiting for the storm to stop. The sound of paddles can be heard throughout the whole track because the boat was carried away by the stream and I had to row back to the island".
2. Mårble – 'Seaside'
PTU: "Astonishing masterpiece from Saint Petersburg."
3. Mpala Garoo – 'Spagyria'
Mpala Garoo: "I would describe music of mpala garoo by what it is not.
It is not industrial music.
It is not rooted in material world.
It is not not.
by what is rather … than …
It is rather a flower than a knife. But sometimes it is fighting flower, a breathing lightning.
It is rather a raining book. But sometimes it is a wind reading a book which was abandoned by rain.
It is rather an equatorial moonloop. But sometimes it is a sun unexpectedly piercing a glass of wrong expectations."
4. Corell – 'Derrida Dreams'
Corell: "'At a time of political reaction and restoration, when cultural innovation has stalled and even gone backwards, when "power . . . operates predictively as much as retrospectively" (Eshun 2003: 289), one function of hauntology is to keep insisting that there are futures beyond postmodernity's terminal time.' – Mark Fisher – The Metaphysics of Crackle."
5. Foresteppe – 'Mæta'
PTU: "The album was recorded before Egor [Foresteppe] was drafted into the army. A collage of looped TV show samples and tape manipulations."
6. Ishome – 'Ken Tavr'
PTU: "Mira[bella Karianova] was born in the city of Nakhodka, in the Far East, and 'Nakhodka' means 'found thing'. Once having 'found' Mira, you will want to listen to her music as often as possible."
7. Zurkas Tepla – 'Nap in Suitcase'
PTU: "Perfect soundtrack from an enigmatic producer for a fictional cyber dystopian film or animation we dream to watch."
8. Kate NV – 'для FOR (The Film)'
Kate NV: "All of the songs seemed to happen so naturally, I can't even remember making them. I brought synthesizsrs, pieces of wood, triangles and wine glasses. And I just started looping sounds. The tracks were originally recorded on my phone and then recreated them in my home studio."
9. Måla – 'Pure Vibes Of Emancipated August II'
Måla: "This track was recorded in Peterhof, though there was a version I did in Spain. I guess I'm so used to north and cold that the Spanish version was not nearly as good as this one."
10. X.Y.R. – 'Labyrinth of Reflections'
PTU: "X.Y.R. stands for Xram Yedinennogo Razmuwlenuja, a name taken from Nikolai Gogol's 19th-century novel Dead Souls, and it roughly translates as 'Temple Of Solitary Thought'. Labyrinth shows the beauty of solitary sadness, its deeply immersive nocturnal music from St. Petersburg seeker Vladimir Karpov."
PTU's 'Am I Who I Am' is out now via трип – stream it here.
The 10 Best Techno Tracks Coming out of Russia Right Now, according to Nikita Zabelin