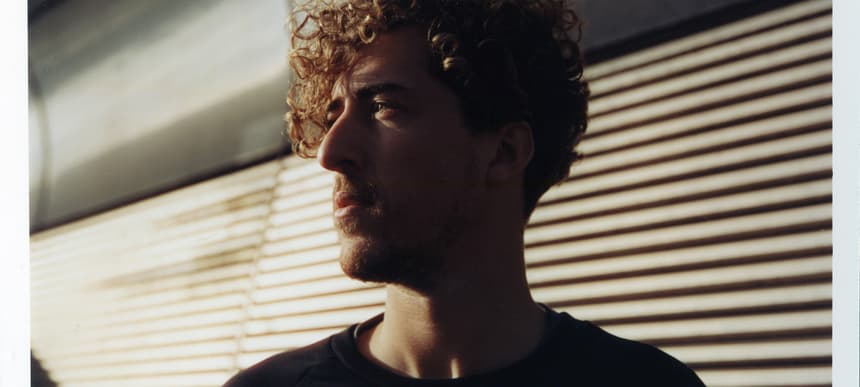 07.03.2019, Words by Felicity Martin
The 10 Best Ambient Tracks For Sleeping, according to Ferro
"This part takes you right back to your mother's womb. Get ready to feel reborn"
For a touring DJ, the ability to switch off is crucial. Often operating on limited sleep and, forced to catch their forty winks in brightly-lit airports or on the road, many have to think outside the box to guarantee their beauty sleep. One DJ who knows this in particular is Ferro – analogue enthusiast and curator and resident of Dutch label and party VBX, he's set to headline the second edition of Planet Paradigm, in Groningen, plus headline the inaugural run of UNUM festival in Albanian at the end of May, as a couple of a string of global dates.
Ferro's method of relaxing and revving up his REM is music – more specifically, ambient music. Below, he guides us through the ten cuts that allow him to wind down and get that well-deserved rest.
1. Keith Fullerton Whitman – 'Fib01a'
"Soft, elegant and very constant. The frequencies of this piece of art touch my ears in a very gentle way. They make me feel secure and safe, perfect for a restless flight to bring down the first symptoms of stress and to enter the sleeping state."
2. Keith Fullerton Whitman – 'Modena'
"It starts off a little harsh with those high repetitive tones. But as soon as you get through the first part it takes you to a universe full of harmony and peace. Super nice modular sounds by this, still, fairly unknown artist."
3. Brian Eno – '1/1' ('Music For Airports')
"A classic for relaxing. The piano is played very patiently. Brings down every little fight in your head that prevents you from sleeping. Amazing for waking up too!"
4. Alva Noto & Ryuichi Sakamoto – 'Uoon II'
"Not the artists I would recommend first in order to get to sleep. Most of the time they bring tension with their beautiful pieces of music for cinema. But this particular piece does the job perfectly. Again a soothing piano on top of a relaxing pad. Bliss."
5. William Basinski – 'Watermusic II'
"One of the best for me. Does the job every time. With over an hour of play time it makes sure you don't have any distractions in between tracks. Most of the time I'd put this on repeat. This part of 'Watermusic' takes you right back to your mother's womb. Get ready to feel reborn."
6. Aphex Twin – 'Rhubarb'
"'Rhubarb' can take me in the deeper more interesting states of sleep right away. It feels holy, majestic and wise."
7. Stars of the Lid – 'A Meaningful Moment Through a Meaning(less) Process'
"The lack of low frequencies brings a feeling of relaxation and kindness. It feels light and smooth. I feel sleepy while talking about it."
8. Harold Budd & Brian Eno – 'First Light'
"Harold and Brian are the godfathers of ambient music. Less is more in this piece. As you listen to this track from start to finish you can notice that the attack of the sounds increases, giving it a more paddy vibe at the end. Perfect to flow from the waking state into the sleeping state."
9. Huerco S. – 'A Sea Of Love'
"The word 'floating' describes this track best for me. The shape of the complete band of frequencies makes it all feel very glued and warm. No surprises. Good night."
10. Lawrence English – 'Watching It Unfold'
"Silky, slow tremolo, pads walk into your subconscious. Perfect come down after a long party to get ready for bed."
Related: Read 'The 10 Best Ambient Tracks, according to The Orb'