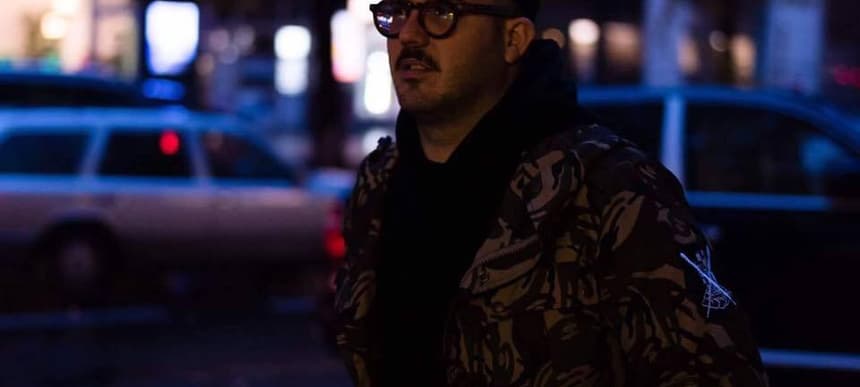 07.01.2020, Words by Felicity Martin
The 10 Best New Artists Coming Out Of Mexico City, according to N.A.A.F.I
Label boss Tomás Davó runs us through the best of Mexico's underground community...
A club collective-turned-label that began nearly a decade ago, N.A.A.F.I is at the forefront of Mexican club culture. Taking an innovative, all-genres-allowed approach to electronic sounds that flit between Jersey club, reggaeton and beyond, the Mexico City/Puerto Escondido-based label has a DIY, community-focused ethos at its core.
The label is teaming up with Mexican festival Comunité, which is making its return after a two-year hiatus. They've helped curate an exciting lineup that counts Kode9, Madam X and Mala alongside LatAm talent like Mexican Jihad, DJ Hotmale and Tomás Urquieta. The festival, taking place later this month on the golden beaches of Puerto Escondido, prides itself on not only showcasing the most forward-thinking artists but on its sustainability, carbon offsetting and giving back to the local community.
Below, label manager Tomás Davó (aka Fausto Bahia, who is also billed for Comunité) takes us through the best talent currently shaking up the imprint's base of Mexico City.
1. Foryfive & Lao
"This track by Foryfive, originally produced by Lao and reworked by Abyss, is a clear example of what's happening in Mexico City's underground scene in 2019, not only producers but also work done by vocalists."
2. Wasted Fates
"'Clínica' was released on 'Turbio', Wasted Fates' debut album on NAAFI earlier this year, who later this year played Sonár in Barcelona and Mutek in Mexico. As part of NAAFI, Wasted Fates has released several EPs, but on this release we can see what he is capable of doing with longer conceptual works."
3. Oly (now Lyo XS)
"Lyo XS, previously known as Oly, has released on NAAFI before for our compilation 'NAAFI 2.0' in which we showcased NAAFI's newest members in 2017. 'Azael' comes from the northern Mexican label Lowers' 2019 compilation High and Low Vol.3, in which we can get a taste of Mexico's underground scene as they showcase a lot of the up-and-coming talent from all over the country."
4. Doble Tempo
"Doble Tempo has become one of Mexico's most prolific artists as he produces and releases a lot of work of his own but also produces for so many rap, trap and reggaeton artists, not only from Mexico but Latin America as well."
5. Santa Niña
"Santa Niña has been making noise and people in Mexico have been paying attention to her since early last year and she is part of Mexico's newest wave of 'Club Music' producers, coming out of Estado de México but playing a lot in CDMX [Mexico City]. She's someone we're looking forward to hearing more from."
6. Blasta Masta
"Coming out of Toluca in the State of Mexico, Blasta Masta is definitely helping construct Mexico's new wave of club sounds and it seems like a lot of it is coming out of the State of Mexico which surrounds a lot of CDMX."
7. Loris
"With Lebanese roots, Loris comes out of Northern Mexico from the state of Coahuila. Loris has been playing and making music for the last three years that I know of and mostly plays in Monterrey, but quite often we get to see her in CDMX."
8. T-U
"I wanted to include a lot of new talent and I know T-U is about to officially release for the first time and I've been looking forward to this young Mexico City producer. So stay tuned!"
9. Tayhana
"Argentinian but based out of CDMX so we can definitely think of her as part of Mexico's scene, Tayhana is someone that we get to see play a lot here and it never gets old as she always has a trick up her sleeve. Just this year she debuted on NAAFI with 'Tierra del Fuego' which we've been wanting to release for so long and we got out just before the year ended."
10. El Irreal Veintiuno
"Out of the State of México as well, El Irreal Veintiuno has been very busy this year and is someone people are talking about. As with the other young producers mentioned above, we're looking forward to seeing what they bring to the table in 2020."
Comunité takes place on January 11 2020 in Puerto Escondido en Oaxaca – for more information and to purchase tickets, head here.
Read next: The N.A.A.F.I Guide to Mexico City