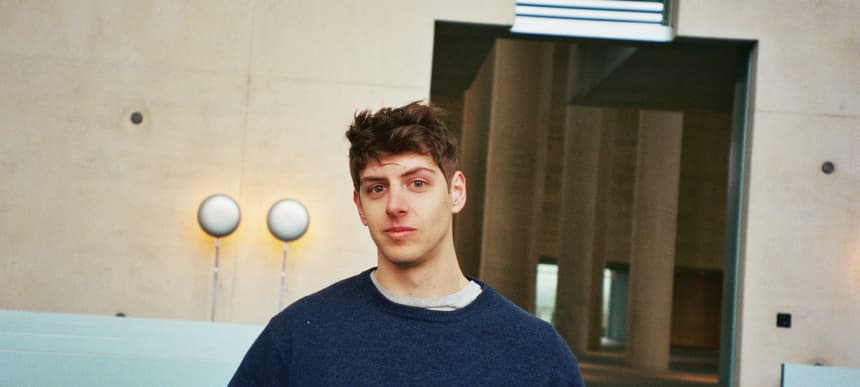 25.03.2019, Words by Felicity Martin
The 10 Best Chill-Out Room Tracks the World Left Behind in '96, according to Nathan Micay
"Pray for the fool that doesn't cry when this is played in the club"
Bring back the chill-out room. Once a staple in clubs, the magical break-out zones have somewhat disappeared from clubbing culture since the '90s and early noughties. Toronto-born, Berlin-based DJ/producer Nathan Micay – formerly known as Bwana – is one of those people who wants to see the chill-out room making a comeback.
Having burst onto the scene with an impressive run of releases as Bwana on Aus Music, Cin Cin, LuckyMe and 17 Steps, he's further impressed under his birth name, releasing on Whities, ESP Institute and his own imprint, Schvitz Edits, as well as reworking Bob Moses. Ahead of his fantasy narrative-inspired debut album, 'Blue Spring', dropping on LuckyMe in May, Micay has compiled the below list of his favourite chill-out room era tracks the world left behind in '96.
1. Higher Intelligence Agency – 'Influx' (1993)
"The most under-appreciated act of this era in my opinion. Every release is beautiful and immersive. This is just one track out of many I could've picked. They've been kind enough to upload it all to Bandcamp for purchase in the last year or so. Go treat yourself and have an hour of bliss. Take that Discogs sharks!"
2. Trans-4M – 'Surfacing' (1992)
"A long-forgotten album. This is the blueprint in my mind for good early '90s chill-out room gab. Trippy, beautifully naïve and child-like. Pulls you in. Sounds so simple but it's anything but!"
3. Space Cat – 'Spiral' (1993)
"A darker side of this sound and era. More driving, more 'trancey' but definitely still atmospheric enough to save for the chill-out room. Rest of the album is worth checking too."
4. Ministers of Dance & GSP – 'Tiny's First Journey' (1992)
"A unsung classic that's starting to get the recognition it deserves".
5. Space Farm – 'The Dawn of Birds' (1995)
"A psychedelic journey that will haunt your dreams. Entire 12" is next level but this cut has a certain level of 'eeriness' that is hard to come by. The percussion is amazing too. I think that's one of my favourite aspects of this era… no fear for using many types of drums!"
6. One Dove – 'White Love [Guitar Paradise Mix]' (1993)
"If you've heard my Beats In Space from 2018 you'll know I love the Scott Hardkiss (RIP) version of this. However, it's hard to argue against Andy Weatherall shredding on a guitar with a delay pedal over a silky groove and hot bassline."
7. Slope – 'Planet H' (1995)
"Float away… to Bandcamp where you can finally buy this digitally. Then float away some more… both sides of this record are complete bliss."
8. Krash – 'Funk 200' (1999)
"Ok getting into some harder territory now with the drums but still an absolute chiller of a track. It's the odd one out on an otherwise very hard breaks EP. But then again, this era provided lots of room for experimentation and exploring more laidback sounds on those B2 tracks."
9. The Horn – 'Villager' (1996)
"Pray for the fool that doesn't cry when this is played in the club".
10. Dr. Suess – 'Green Eggs & Smack' (1994)
"Saved the best for last. My favourite label of this era, Holistic Recordings. Every release is such a curve ball and always so out there and weird. This track highlights the dubby influence on a lot of the music made for the 'chill out room'. Yet it still sounds so rave!
Nathan Micay's 'Blue Spring' drops on May 3rd via LuckyMe.