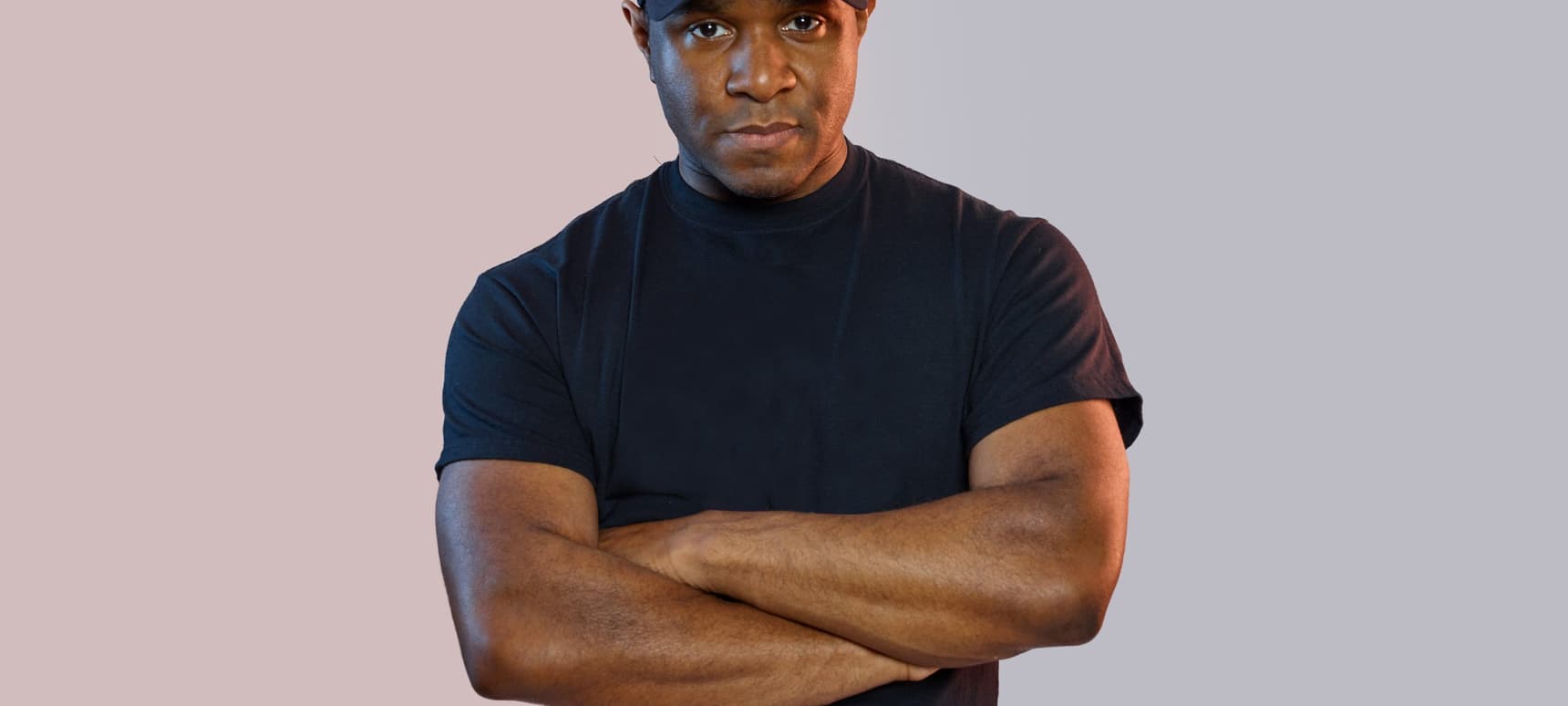 18.02.2020, Words by Felicity Martin
The 10 Best Classic UK Garage Tracks, according to DJ EZ
"I will never forget the day when I was sent this track on a cassette tape..."
Within the world of UK garage, there aren't enough superlatives with which to describe DJ EZ. The Tottenham-born selector was one of the first proponents of the genre, coming to champion it on Kiss FM and through the now-infamous 'Pure Garage' compilation he mixed for Warner in the year 2000, before being asked to do a now-beloved FabricLive mix in '13. DJ EZ's passion for garage kept him spinning when the genre experienced its leaner periods, and his lengthy sets for up to ten hours, insane technical skill and self-produced intros kept him at the top of the game. While the 24-hour DJ set marathon he did in aid of Cancer Research UK, earning the charity over £60k, cemented DJ EZ's place in the dance music circles' hearts even more deeply.
Realising that his name had become so synonymous with UKG, DJ EZ recently unveiled a new alias: Elvin Zedo, which allowed him to return to his pre-garage roots and spin house and techno music. He still operates largely under the EZ banner, however, and has a series of festivals and Ibiza dates locked in for this year under the guise. With this in mind, we asked the UKG don to dust off his ten favourite classics from the genre.
1. Antonio – 'I'll Take You There'
"In my eyes, this is one of the best 2-step tracks ever made mainly down to that amazing Rhodes riff, simple drum pattern and the catchy female hook."
2. DJ Narrows – 'Saved Soul'
"I will never forget the day when I was sent this track on a cassette tape. The quality was awful but I played it on my radio show and it's now in the history books as a firing 4×4 UK garage classic!"
3. NCA ft. Robbie Craig – 'Lessons In Love (Steve Gurley Remix)'
"Another track that I hammered back in the day in the clubs and on my radio show. WHAT A TUNE!"
4. George Morel – 'Let's Groove'
"Brings back a ton of memories and an all-time classic worthy of a top ten mention for sure!"
5. 3rd Core – 'Mindless & Broken (MJ Cole Mix)'
"All of MJ Cole's productions or remixes from the past could have made it into this list so I closed my eyes, went to my MJ Cole selection and landed on this beautiful gem. Say no more…"
6. The Sample Choir (EP) – 'Feeling Lonely'
"During the early stages of buying garage tracks on vinyl this four-track EP caught my attention and I chose 'Feeling Lonely' in this top ten."
7. Wookie – 'Flex'
"A dark 2-step instrumental production from Wookie which is one of my favourites from his extensive library of tracks."
8. RIP Productions – 'Jump To It'
"These guys made so many bangers back in the day and this is just one of them that makes it into my all-time favourites."
9. Strickly Dubz – 'Realise'
"Under one of his numerous aliases, this Jeremy Sylvester production is a serious entry into this list and another that takes me back to the early days of my UK garage journey."
10. Groove Control – 'Beautiful (Tuff N Jam Vocal Mix)'
"The legends, Tuff Jam were the dons of the big 4×4 remixes and productions back in the day and this track was one of many which every UK garage DJ included in their sets back then."
DJ EZ plays Electric Gardens this weekend in Sydney, and at the DJ EZ Presents NuVolve Pool Party at Ibiza Rocks every Thursday in June.