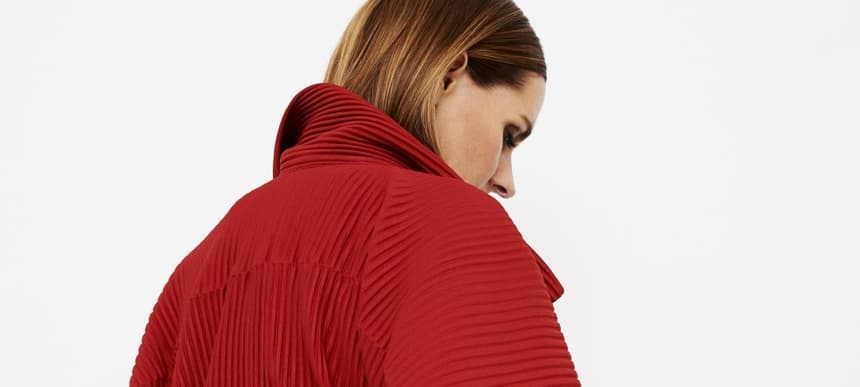 29.05.2020, Words by Felicity Martin
The 10 Best Conversational Podcasts, according to Anja Schneider
The 'Club Room: Backstage' host picks out her favourites to listen to...
Anja Schneider is someone with an impressive CV. A DJ, producer, label head and broadcaster, she also recently got to add 'podcaster' to her skills list. 'Club Room: Backstage' finds her chatting to a bunch of high-profile electronic music figures and industry heads, recently inviting Red Axes, ANNA, elrow producer Matthew Hoag on to speak, while also releasing a Quarantine Diary where the Sous Music label head hosted a discussion on hosting an extend discussion on the impact of the Covid-19 pandemic on the music and nightlife industry.
There she spoke to the likes of Circo Loco resident Davide Squillace, Voitek from renowned production duo Catz n Dogz, Amnesia Artistic Director Neil Evans, and more. It's a great way to get a deeper level of understanding about the issues and complications facing the electronic music world right now. As someone who has quickly built up a following in the podcasting world, we asked Anja to name the other conversational podcasts that she's been spending lockdown listening to.
Wind of Change
"This is a crazy story that captured my attention, but I have yet to start listening, so I reserve all rights of recommendation! The background is that journalist Patrick Radden Keefe heard a rumour that 'Winds Of Change' by Scorpions was in fact a tool used by the CIA to undermine the political situation in East Berlin and this is the story of his journey to find the truth."
Changes with Annie Mac
"This is a new project from DJ Annie Mac where she chats to artists, writers, musicians host of fascinating people about change. Each guest talks through the biggest changes they have overcome in childhood and adulthood, and how they effect change. The episode I enjoyed the most was the time Annie spoke to Tiga."
Little Chapters of Chill
"This is something I listen to with my son. It is a series of stories written by children's author, Sue Pickford. The content is especially for kids and aimed at bringing some calm, reflective time into their lives. They're a great way to get kids off screens, calm the mind and reduce stress which has been particularly important during the lockdown as it has been a strange time for all of us, regardless of age."
Desert Island Discs
"When I was discussing this feature with my management (who are English) they suggested that I try this very famous BBC show because it is a similar format to Hörbar Rust. The range of guests they have is incredible from scientists to singers and each seem to take the storytelling very seriously so you learn a lot about their influences and history."
Out To Lunch with Jay Rayner
"What is better than the combination of good food and good conversation? In this series of interviews, renowned restaurant critic Jay Rayner invites various celebrities to choose a restaurant they love as the venue for an interview over lunch. It's interesting to me how the familiarity of the location and the fact they enjoy the food makes a different to the conversation. Guests are more relaxed and often open to telling stories as it is all done over the course of a delicious lunch."
Paardiologie
"This is a German podcast hosted by husband and wife Charlotte Roche & Martin Keß-Roche. It's a really personal view into their partnership and marriage. I'm a huge fan of Charlotte and really like the intimacy between them which you can feel in these podcasts. It is funny and very authentic."
Hörbar Rust
"I'm really into this series of talks because I like how deep and emotional Bettina Rust can go with her interviews. The guests are some of the most prominent people from German media – films, TV, Music etc. They always have an interesting guest and I find it educational to listen to their unique perspective on life, careers and the media. Each interview includes selections of the guests favourite music which is a nice touch as a person's taste in music tells its own story of their life and evolution."
Greenhouse
"This is a documentary which is based on the true story of the Greenhouse which was a very famous artist commune in Berlin. I find the concept of living in this way fascinating. It must have been such an exciting existence and I love the way the programme dramatises the story."
Quickly Kevin; will he score?
"OK, so this is not a choice for me personally but actually for my husband. He is a huge football fan and is always nostalgic for his memories of football during the times he was growing up during the '90s. He and my manager are around the same age and of course what else can men talk about than football, so they share this interest and this '90s football podcast was recommended to my husband."
The Fleabag Situation
"This is a real guilty pleasure of mine! I am a huge fan of the TV show Fleabag and these guys are the same. In fact, they are totally obsessed and can talk about every detail of the TV show for hours on end which is great for me when I start to miss the programme and have no one to share that pain with!"
Pre-order Anja Schneider's 'Seduction' EP via Sous Music here.