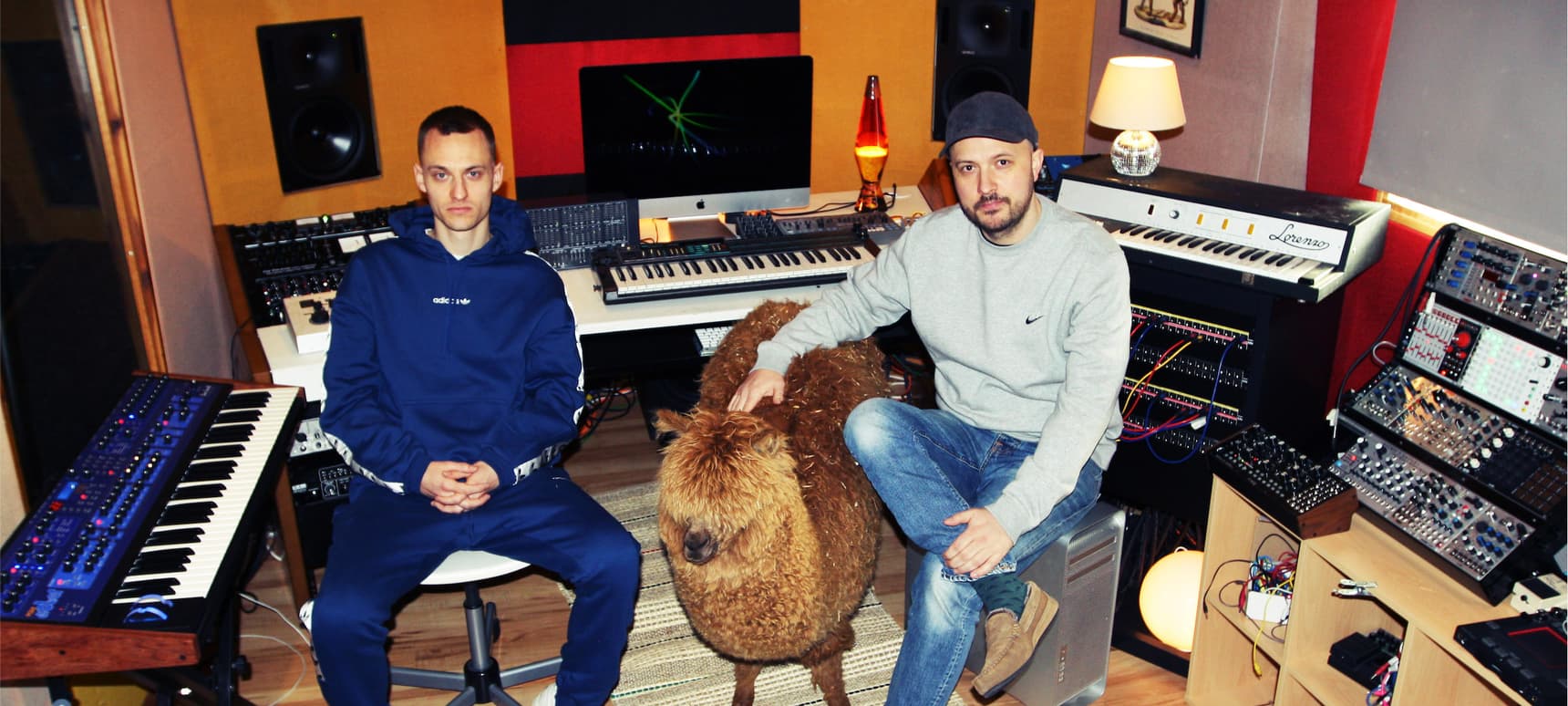 13.03.2020, Words by Felicity Martin
The 10 Best Drum Breaks In Tracks, according to Overmono
"This one sounds a bit like a military drummer going through an extended breakup..."
The production duo of Tom and Ed Russell, aka Truss and Tessela, know a thing or two about drums. Since 2014 when they began releasing music, their own productions as Overmono have always had percussion and interesting textures at their core. Be it the blocky pads and whirrs of 'Bromley' (one of our favourite tracks of 2019) or the incessant breaks of Whities cut 'iii's Front', their drums can be subtle yet bang, informed by rave sonics. Ahead of their set at AVA in Printworks this weekend, where they're billed alongside collaborator Joy Orbison, plus Orbital, Ross From Friends, Sally C and more, the two brothers guide us through their ten favourite examples of drum breaks.
1. Муслим Магомаев – 'Город Мой Баку'
"Apparently this guy was dubbed the 'Soviet Sinatra'. It's a pretty crusty one but starts with a 10/10 drum fill."
2. Bobby Byrd – 'Hot Pants (Bonus Beats)'
"The drum mix of the Bobby Byrd version of James Brown's 'Hot Pants'. Almost impossible not to just hear Fools Gold in it but it's a classic for a reason."
3. Liquid Liquid – 'Optimo'
"Cowbell level 10."
4. Paul Simon – '50 Ways to Leave Your Lover'
"This one sounds a bit like a military drummer going through an extended breakup."
5. Unique 3 – 'Weight For The Bass (3 Ton Mix)'
"1990! Sheeesh."
6. Niagara – 'Niagara'
"40 minutes of total satisfaction. The holy grail of drums."
7. Annette Peacock – 'Survival'
"A bit like a slower apache. Similar bongo funk going on but a bit more sleazy."
8. Bernard Purdie – 'Attica'
"2.38 for the sickest little drum fill. Already sounds like a jungle chop."
9. DJ Trace – 'Mutant Revisted'
"'The Tramen'. Basically the Amen and Photek's Samurai (Tighten up) cut and processed by Dom Angus but credited to Dj Trace because he used it in this track. Should probably be called 'The Domen'."
10. James Brown – 'Tighten Up'
"1:43 – (;´༎ຶД༎ຶ`)"
Overmono play AVA at Printworks tomorrow – find tickets here. They also play Field Day London 2020 – tickets are available here.