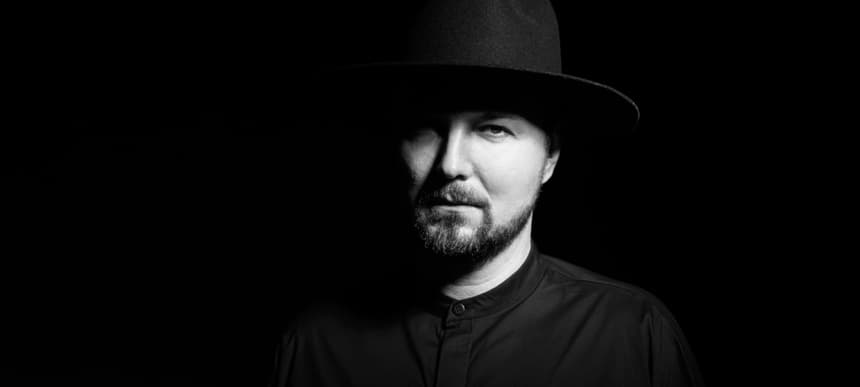 21.05.2019, Words by Felicity Martin
The 10 Best Electronic Tear-Jerkers, according to Kölsch
"I would play a Jeff Mills Purpose Maker record, and layer Prince on top. I remember people thinking I was nuts, but it always blew the roof off."
Electronic music is, more often than not, associated with euphoria: that hands-in-the-air feeling you get when a tune you've loved all your life is flung out at peak time. On the flip-side, there are those tracks that tug at your heartstrings, engineering an atmosphere that elevates the dance beyond a knees-up. Responsible for an array of emotionally-charged productions, Rune Reilly Kölsch is someone who knows the power of an electronic tear-jerker: dropped in the right context, it has the capacity to get a floor's-worth of people revelling in their sadness.
The Danish DJ/producer is someone who, throughout his career, has ripped up the rulebook when it comes to techno, with the Kompakt mainstay favouring melody-driven cuts over heads-down banging, and "he's got a way of wrenching your emotions," as Annie Mac once said. At the end of the month he'll release 'fabric presents Kölsch', made up of ten new productions inspired by international touring, while he's also set to headline Extrema Outdoor festival this year. Ahead of these milestones, Kölsch has put together a list of his favourite tracks to get your eyes moist in the dance.
1. Underworld – 'Capa's Last Transmission Home'
"Underworld did an incredible job on the OST for Sunshine. The film has over the years become one of my all-time favourites, and I love dropping some of it in my sets. This particular string-driven theme I layer with drums when I play it, but it stands so well on its own. Absolutely breathtaking."
2. David Bowie – 'Subterraneans'
"One of my earliest ambient memories was this piece from David Bowie's 'Low' album. It had a huge impact on the way I think about music, as it is just so incredibly beautiful. Always reminds me of sunrises, as I've played at the end of some of my marathon sets."
3. Arvo Pärt – 'Fratres for strings and percussion'
"Another layer cake. My father's best friend turned me on to Arvo Pärt many years ago. His compositions seems so elegant and stripped-back. It seems he has chosen every single note with such care. It's a lesson in dynamics, and I still play it all the time."
4. Talking Heads – 'This Must be the Place (Patrice Bäumel Edit)'
"Just such a beautiful song. Always makes me feel so good and safe when I hear it out. There is something about David Byrne's voice that appeals to me. It must be because my mom would listen to Talking Heads all the time."
5. Talk Talk – 'It's My Life (Extended Mix)'
"This is one of the best songs ever written. Also this is probably the best 12" mix of any song ever. The way the vocal weaves in and out of the mix, and the full chorus only comes in once in a while is pure festival fodder. I've closed so many shows with this, and it still gets me singing along every time."
6. Visage – 'Fade to Grey (Kölsch Edit)'
"Pretty much the proto-electro record. I remember hearing this for the first time and thinking this is what the future sounds like. Most people have no clue what it is, but the song is still so good it works for everyone."
7. Depeche Mode – 'Behind The Wheel'
"I've been playing this mid-set for a long time. I love to break things up once in a while. Otherwise I get bored, and I feel the crowd does too. I always loop the intro drums, and play around with them for a while, before I let the track go."
8. Prince – 'I Would Die 4 U'
"'I Would Die 4 U' was the first classic record I played in my sets in the late '90s. I would play a Jeff Mills Purpose Maker record, and layer Prince on top. I remember people thinking I was nuts, but it always blew the roof off."
9. The Beach Boys – 'God Only Knows (Acappella)'
"I'll never forget playing this as the last track at the Space Ibiza closing party. My set was on the legendary Terrace, and it was my farewell to a place that taught me so much. Nothing seemed more fitting than this song."
10. Joy Division – 'Love Will Tear Us Apart'
"I remember playing this at Parklife in Manchester. It wasn't long after the terrible terrorist attack, and I felt it was the right ode to the lovely people and the city itself. It was a highlight of my career to see peoples' reaction. Everybody just lost it, and danced in the rain like there was no tomorrow. I will never forget it."
Kölsch hosts his own stage at Extrema Outdoor Belgium this June. For more info and tickets head to extrema.be.