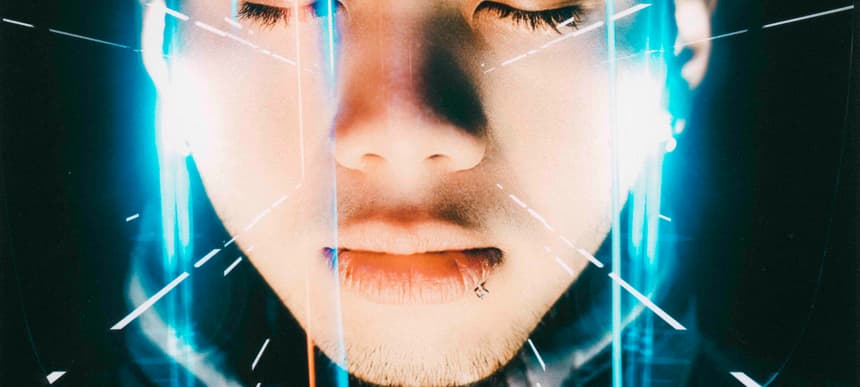 03.05.2019, Words by Felicity Martin
The 10 Best Tracks by Filipino Artists, according to No Rome
"I heard this at a Filipino grocery store in London, and I fucking knew it was gonna be a really sick five-minute pop song"
No Rome recently made his Coachella debut after joining The 1975 on stage, becoming the first Filipino ever to perform at the festival – something that's long overdue. Today Rome Gomez releases his 'Crying in the Prettiest Places' EP via his stage-mate's label Dirty Hit, a lush work of R&B textures and tear-jerking melodies that he's described as "very emo".
Championing themes of the complexities of millennial life and love, the hyper-modern-sounding release follows EP 'RIP Indo Hisashi' and single 'Cashmoney', which Gomez wrote aged 16 while working in a call centre in Manila. Now London-based, No Rome hasn't forgotten his Filipino roots, and below names his favourite tracks by artists originating from the Philippines.
1. Tarsius – 'Deathless Gods'
"Diego Mapa is such an innovative artist in Manila and always does something special and something really good for Filipino underground music. He has multiple projects that I love listening to as well but this song right here definitely sends me off."
2. Pauwi Nako – 'O.C. Dawgs'
"I heard this at a Filipino grocery store in London, and I fucking knew it was gonna be a really sick five-minute pop song, haha. The song is mainly about a couple fighting and now he's rushing on his way back to his lover."
3. Rhxanders – 'Questioning Answers/Answering Questions'
"Richard Griner's use of talk box/vocoder in this track got me. He's been around the independent hip-hop scene in Manila and I've caught some of his shows last few years I was in Manila and it was amazing. The whole EP he just put out is an R&B treasure for me – reminds a lot of a modern day Stevie Wonder-inspired record."
4. Spazzkid – '40 Winks'
"I love the production on this one and also just sick visuals to accompany a good song."
5. Rivermaya – 'Bye Bye Na'
"I remember listening this song when I was high school in the back of a classroom with my Sony headphones on. Rivermaya was a big band in the Philippines before, I think they still are, but this song is one of my favourites from them. The song is mainly about a girl moving to another place and him saying goodbye and hoping for the worst."
6. bp valenzuela – 'bbgirl'
"I guess besides the fact that I was featured on the song, I just thought this song had such a really nice flow to it and is genuinely one of a standout songs bp valenzuela has done."
7. Modulogeek – 'LFG'
"I love Modulogeek's taste in synths and progression. It's all analogue with amazing atmosphere."
8. Bugoy na Koykoy – 'Keshia'
"Bugoy na Koykoy is like an underground legend, almost kind of iconic in the independent hip-hop scene, well at least to my observation. It's cool to see him rap about being an icon and also post-politics of the Philippine government at the moment. I love seeing him put out material."
9. Loner – 'Paperboy'
"Lean Ordinario is a really close friend of mine and he also plays drums for my live band at the moment. I just think this song is a keeper and I saw him make this song, the message of it speaks to a lot as well. No bias but I really do like this song. x"
10. Bee Eyes – 'Morning Face'
"Bee Eyes was my one of my favourite bands in the Philippines – their songs were just so fitting to a soundtrack of melting in the scorching sun of Manila."
Listen to No Rome's 'Crying In The Prettiest Places' EP: