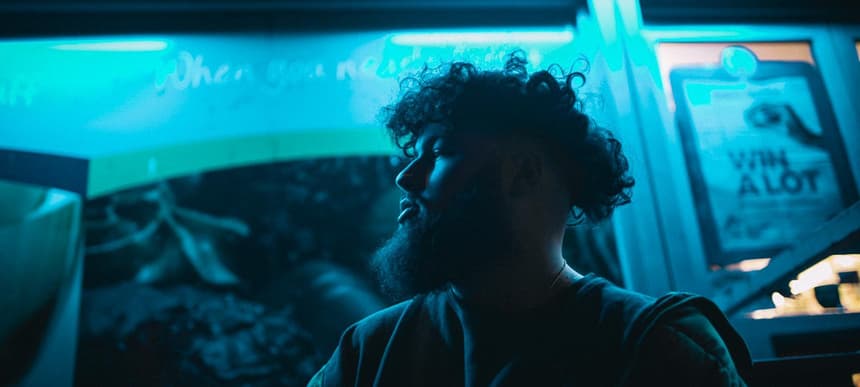 05.07.2019, Words by Felicity Martin
The 10 Best Grime Beats of All Time, according to S-X
"Literally, this beat was the highlight of my high school lunchtimes..."
As a grime instrumental, 'Wooo Riddim' is a historical artefact, an inarguable moment in grime's story. The ubiquitous riddim was made by Wolverhampton producer S-X when he was just 18, and continues to this day to be a staple in grime sets, having risen to cult status after a slew of MCs spat bars over the original, with D Double E, Riko Dan, P Money, Footsie, Wiley and even Dizzee vocaling the track.
The success of that track catapulted S-X to the top of UK and US production lists, and now with a GRAMMY nomination under his belt, he's managed to tick off working with the likes of Childish Gambino, J. Cole, Lil Wayne and Skepta, and is now carving out a musical career in his own lane. Today he releases 'Always Wrong', a bold step in showcasing his own musicality and maturity as an artist, but he'll always be known for that seminal cut and, with that in mind, he's looked to the past to dig out his favourite grime instrumentals of all time.
1. Joker – 'Gully Brook Lane'
"This beat was so so hard to have a hold of when it first came around. I was lucky enough to have it somehow, me and my grime DJ friends used to trade exclusive instrumentals over MSN messenger, hahah."
2. Jon E Cash – 'Hoods Up'
"This was one of the first ever grime vinyls I ever bought and still have to this day. Many people don't know, but long before I made beats or began singing, I was DJ S-X."
3. Plasticman – 'Cha'
"Literally, this beat was the highlight of my high school lunchtimes. Me and my friends would walk around the corridors with this blasting on a portable hi-fi thing. Insane vibes."
4. DJ Oddz – 'Champion'
"When we didn't have the portable hi-fi thing… I used to beatbox. They would call me 'Sony' as that was the brand of the stereo. But we could only get that out when the headteacher wasn't around. Do not ask me to try to beatbox this nowadays."
5. JME – 'Holiday'
"This track is such a vibe. JME used to release these mixtapes called 'Boy Better Know Edition 1-5'. I have every single one of them and I literally used to sleep to this on repeat most nights. I am probably the biggest JME fan on this planet. We also both only wear shorts."
6. Castro [CASisDEAD] – 'Chemist'
"This was a cold track from Cas which was on the BBK Edition 4 mixtape. Iconic times."
7. Jme – '96'
"I'll never forget this time. JME found this producer 'Grime Reaper' off of MySpace and used some of his beats. I found it insane that you could get noticed by people from MySpace so that was my goal to get noticed on MySpace as a producer… it never happened."
8. Davinche – 'Jam Hot Remix'
"I couldn't believe my ears when I first heard this. How could something be so musical yet so hype? Davinche is a legendary grime producer and this track needs more recognition for sure."
9. Low Deep – 'Get Set'
"This is one of my favourite grime beats of all time. This sounded like nothing else at the time and even still today, as it stands.
10. S-X – 'Woooo Riddim'
"The 'Woooo Riddim' has to be in my top ten as it's arguably one of the most notorious of the last ten years and it's what put me on the map!"
Listen to S-X's 'Always Wrong':