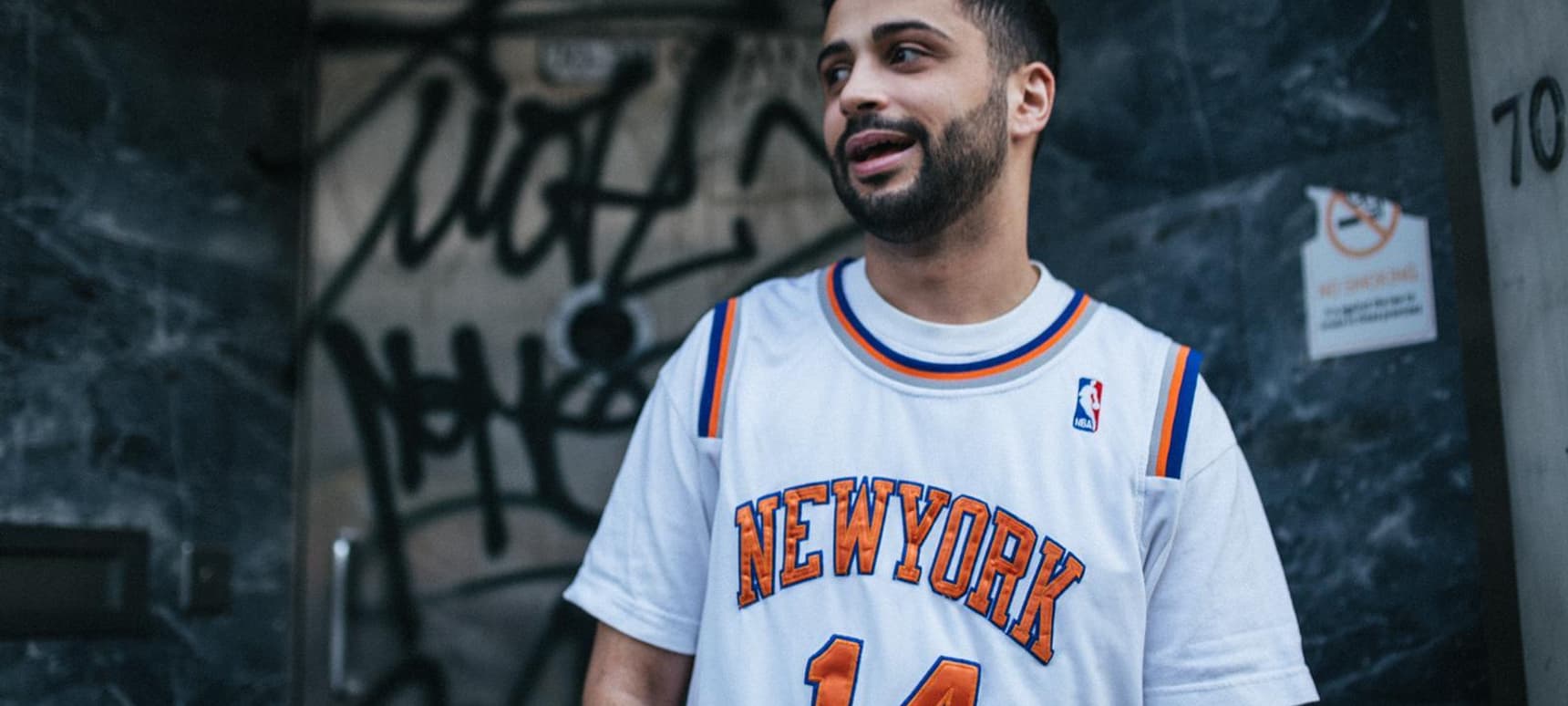 24.07.2019, Words by Felicity Martin
The 10 Best Grime Freestyles Of All Time, according to Oblig
"I'll never forget the impact this one had in London when it dropped..."
Oblig is a rising star in the grime scene. The West Londoner has long been involved in the genre since moving to New York and throwing parties out there, moving home to become a resident on both Rinse and Pyro, as well as a firm favourite for pulling ridiculous line-ups together on the airwaves. Recently he's invited the likes of Novelist, P Money and YGG to spray on air with him.
Earlier this year he pieced together a blistering Dummy Mix for us and, being first and foremost a grime fan as well as a scene staple, we wanted to pick his brains and find out his favoured grime freestyles of all time. Read on below to find out which bars specifically made the cut.
1. Raider – Flush Raw
And I roll with a G'd up crew, that'll tear your team in two, you don't come bigger with the bars than we come dude, I'm bigger than a bra for G cup boobs
"Probably my most listened-to freestyle of all time. I can rap every single lyric to this one and have done on multiple occasions, including a very drunk night in New York where I grabbed the mic on a Oneman set and did the whole thing for a crowd full of gun fingers. The Stayfresh crew are top three crews in grime for me, a great time for the scene, such good energy with each MC really bringing something different to the table and Raider being my favourite out of the lot."
2. Skepta & Frisco – SBTV
Caution, North London extortion, I put a two-inch hole in an organ, get away quicker than Flash Gordon. Bloodline in my CD walkman, I been doing this since Adidas Tortion, still sitting here thinking what would it be like if she never had the abortion
"The greatest freestyle ever filmed in the UK in my opinion, this is one of those ones I can spit word-for-word, two of grime's finest going back to back in the streets of Meridian, what's not to like? Not to mention the fact that Frisco has always been my favourite MC, this one is legendary."
3. Sox – Flush Raw
You merk me? There's more chance of three Nigerian geezers in a mud hut wasting water
"One of the most unique MCs the UK has ever seen in my opinion, Sox's 'Flush Raw' freestyle really gave him the platform to showcase his talent and he delivered. I won't be the only person with this in their top ten I'm sure."
4. Merky Ace – Milkshake Riddim Freestyle
Violate you if you violate me, it's an eye for an eye we both won't see
"One of my favourite MCs of all time, one of the most influential MCs of all time in one of my favourite crews of all time (Family Tree). The beginning of the infamous "bet you thought I was gonna say" bar that went on to be copied and used by an abundance of MCs through multiple generations, not to mention the Faze Miyake production on this one slaps."
5. AJ Tracey – Packages
Your girl says she needs me on her birthday, I wrapped her pumpum like take this gift
"The first example I had ever seen of the grime flow over a drill beat, delivered with ease by one of AJ Tracey's defining moments in his career. This freestyle kind of defines the sound I approach when it comes to DJing, so I'll always hold this up there as one of the very best."
6. Big H – Practise Hours 2
I'm the type of n*gga these rappers can not deal with, pull the strap out on those same n*ggas you chill with, clap him in the knee like… fuck it, he'll live. Cuz I'm not fake nah these roads are real kid
"Another legendary moment to come out of the streets of Meridian, this was really Big H at his best for me. Me and my boys used to rinse this one on the aux cable, trust me."
7. Devilman – Riddimkilla Freestyle
And this one reminds of a homeless person in a 50 grand chain
"Devilman at his perverse and comedic best. Arguably the Godfather of Midlands grime, one of the first MCs to really bring the Midlands to the attention of us down in London and this one here for Despa is my personal favourite."
8. Novelist & Faultsz – TB Freestyle
He was hyping around the place, I banged man's face it's out of shape, I got bars they're out of range I'm, out this world I'm out of space
"One of my favourite New Gen duos, I used to really enjoy the energy between these two and this freestyle really encapsulates that."
9. Chip & Ice Kid – Westwood Freestyle
I'm on my bike and I'm pedaling, you're on your bike but your chain's coming off, wanna floss round me then your chains coming off then I'm on my bike and I'm pedaling
"Possibly the most infamous freestyle in this list. I'll never forget the impact this one had in London when it dropped. I remember everyone having this on their phone at school and playing it in the playground, being from West as well everyone was so excited to see Ice Kid have a moment like that, not to mention it really catapulting Chipmunk to fame and start his long and successful career that he went on to have."
10. Dru Blu (Don Strapzy) – F64 SBTV
Man thinks he's hard cuz his chains looking pricey but you can get sent home chainless tonight G
"The undisputed king of football punchlines, Don Strapzy has always been an incredibly talented MC."
And he's given an honourable mention to…
Giggs & Dubz – Westwood Freestyle
I ain't the brother to front against, I jump the fence, put the pound to ya head and I don't mean 100 pence
"I tried to keep it to grime but I couldn't leave this out, it's just the coldest."
You can catch Oblig on Rinse on the last Friday of every month from 9-11pm – listen back to his shows here or watch them via Rinse's Youtube channel.