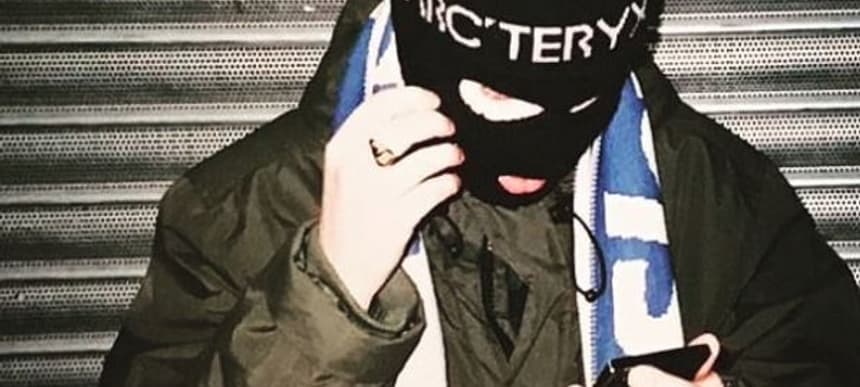 31.10.2019, Words by Felicity Martin
The 10 Best Halloween Bangers, according to PoundlandBandit
"This will make you want to watch Return Of The Living Dead for ten hours straight while hammered."
You may be familiar with PoundlandBandit through his Instagram page: as a meme-lord, he delivers crushing insights into the cultural minutiae of society, making you and everyone you know feel completely, utterly seen. As well as constructing sharp take-downs of people who live in Clapham and love sportswear, though, PoundlandBandit is also a DJ, favouring an '80s Italo-disco vibe whenever he spins.
Having already graced the airwaves of Rinse, Balamii, NTS and more, he's set to play a Halloween rave at The Curtain on November 2nd for the aptly-titled Night of the Living Memes, where he'll be joined by Jarreau Vandal and Shy One on deck duties. In anticipation of this horror-filled night, we invited the man himself to list his favourite spooky bangers that he'll no doubt be dropping on Saturday.
1. Bing Crosby – 'The Headless Horseman'
"A golden oldie to get you in the mood for a Munsters DVD marathon."
2. Bessie Smith – 'Devil's Gonna Get You'
"Beautiful track, 'nuff said really."
3. The Cramps – 'Goo Goo Muck'
"If you don't listen to The Cramps 365/24-7 and not just on Halloween, you're a grade-A shmuck, buddy."
4. Misfits – 'Spinal Remains'
"One of my favourite songs of all time, odd lyrics, fast, aggressive and pissed off. Classic Misfits tune."
5. Tarantula Ghoul – 'King Kong'
"Loud, weird and everything that falls under those two categories, this band absolutely rips."
6. Messer Chups – 'Chupacabra Twist'
"This will make you want to watch Return Of The Living Dead for ten hours straight while hammered."
7. The Frantics – 'Werewolf'
"Another classic, a doo-wop influence mixed with some spooky undertones."
8. The Doors – 'People Are Strange'
"Brings back nostalgia of the scene in The Lost Boys when they first drive into Santa Karla. Also a good song anyway."
9. Cancerslug – 'I Love Pain'
"They remind me a bit of Alkaline Trio. Slow, bass-heavy but can surprise you with some great vocals when need be."
10. Man Or Astroman? – 'Espanto Del Futuro'
"You can't knock a good bit of '50s Sci-fi style surf punk."
Find tickets to Night of the Living Memes here.