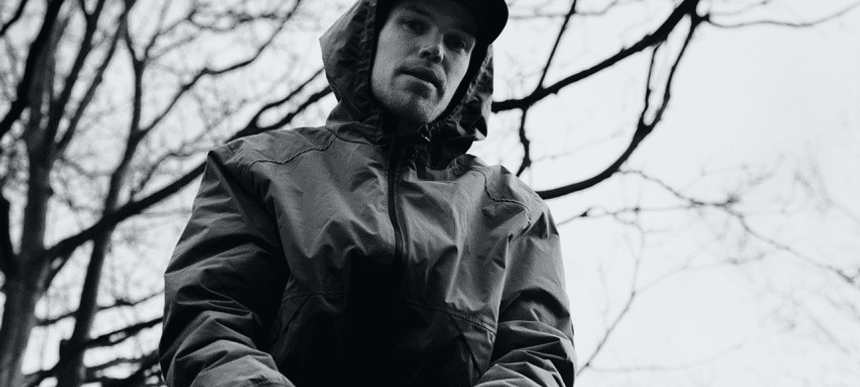 06.03.2020, Words by Felicity Martin
The 10 Best Tracks That Define High Focus Records, according to The Four Owls
"We made the video in a day for a £100 and it's still doing bits today..."
Since 2010, High Focus Records have steadily built up a fearsome roster, reimagining traditional American hip-hop and pushing it down exciting new directions via leftfield UK artists like Ocean Wisdom, Dirty Dike and Strange U. More of a collective than a label, they're a force spearheaded by CEO Fliptrix (aka Big Owl), one fourth of The Four Owls.
Comprised of beatmaker Leaf Dog and Fliptrix, Verb T and BVA, The Four Owls have earned widespread acclaim for their thought-provoking, conscious brand of lyricism while staying true to hip-hop's roots. A favourite of hip-hop scholar Romesh Ranganathan as well as Wu-Tang's U-God and Mobb Deep's Havoc, the outfit came to collaborate with DJ Premier, a bucket list moment for the quartet. To coincide with High Focus's ten-year anniversary this year, head honcho Fliptrix has compiled his ten favourite tracks that the hip-hop powerhouse has been responsible for.
1. The Four Owls – 'Think Twice'
"This track was monumental for so many reasons. Firstly it was always a dream to work with DJ Premier, we view him as the greatest hip-hop producer of all time so to make a track together was a real honour. Once this dropped, The Four Owls' notoriety sky rocketed and we ended up on the biggest tour of our careers. Stay locked for a new Four Owls x DJ Premier collaboration dropping on a new album 'Nocturnal Instinct'."
2. Jam Baxter – 'Brains'
"This track was a real game changer for Jam Baxter and High Focus. Lifted off Baxter's 'Gruesome Features' LP and produced by non other than Illinformed, this really did bits when it dropped. Baxter's intricate wordplay, song concept and video execution really set this song apart from a lot of stuff that was being released at the time and to this day still always pops off massively at his live shows."
3. Dirty Dike – 'Pork Pie'
"I'm pretty sure this was the first video on HighFocusTV to clock a million views which was a big deal for us. This was the one of the first songs after 'Hi I'm James' that really got Dike noticed. We made the video in a day for a £100 just running ruckus round Brighton and it's still doing bits today. Make sure you go check Dike's latest album, 'Acyrlic Snail', out now."
4. Ocean Wisdom – 'Revvin ft. Dizzee Rascal'
"When Ocean Wisdom dropped 'Wizville' on High Focus it shot straight in at a Top 40 album in the charts which was a massive achievement for all involved. Hooking up with Dizzee Rascal on a track was a lifelong dream for Ocean and Muckaniks fully delivered an absolute stonker of a beat. Dizzee was a really bless guy to work with and a true honour to have a video with him on our channel as one of the main pioneers in grime."
5. Leaf Dog – 'Walk With Me'
"Leaf Dog's 'From A Scarecrows Perspective' is one of High Focus's all time classic albums. If you haven't heard it, go give it a spin. This was released in the real early days of the label and I actually ended up traveling to Glastonbury and shot and edited the video myself as we were on a tight budget back in those days. This is still a massive hit to this day and proves you don't have to spend tons of money on visuals to have a hit, it's all about the music."
6. Fliptrix – 'The High Way'
"'The Highway' produced by Runone & Molotov is still one of my biggest solo joints to this day. Always goes down super well at shows and an ode to my favourite herb. This video was shot in my old house with a bunch of the early High Focus artists, needless to say it was a very smoky affair, check the official video out and see who you can spot in there…"
7. Dabbla – 'Psychoville ft. Graziella'
"Dabbla is a real unique MC and oozes charisma. The animated video made for this song has clocked over seven million views on the channel and been a top hit for both Dabbla and High Focus. If you haven't seen this man live go check him out, he seriously knows how to 'Fuck Up The Dance'!"
8. Verb T – 'Where You Find Me'
"When Verb T joined High Focus he was already a very established artist on the UK scene as previously he was on one of the UK's biggest hip-hop labels at the time called 'Low Life'. We'd been doing a few live shows together when I'd just set up High Focus and he said he had this album called 'Morning Process' that he'd like to release on the label. I was honoured to have him be part of the label and the album and this track in particular helped to keep raising the bar for High Focus."
9. TrueMendous – 'That Don't Mean'
"TrueMendous is a seriously incredible MC and 'That Don't Mean' was her first single for High Focus which recently dropped last month. I've always wanted to work with a female MC and TrueMendous sets serious levels, trust me when I say she's one to watch and we've got some absolute fire in the pipeline – watch this space…"
10. Coops – 'That Jazz'
"I was a big fan of Coops' 'Lost Soul' record and gave it some serious rotation. Then in 2017 I reached out to him, we linked up a few times and decided to start working together on releasing his material through High Focus. 'No Brainer' was the first project that he dropped on the label and the single 'That Jazz' became and instant classic."
Watch The Four Owls' 'Sound The Alarm':
The Four Owls' 'Nocturnal Instinct' is out on 10 April 2020 via High Focus Records