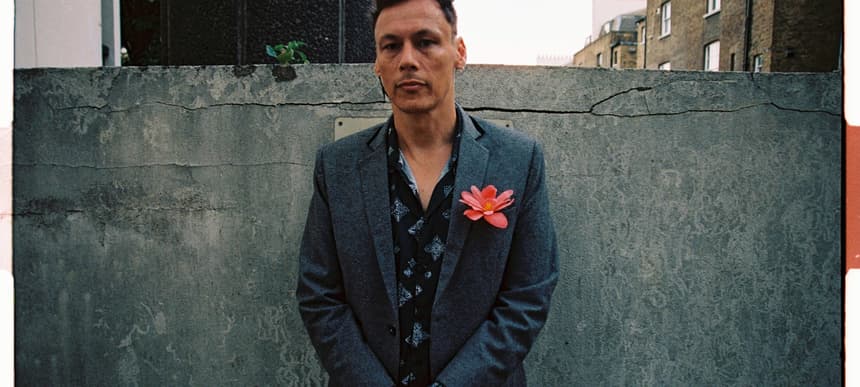 08.05.2019, Words by Felicity Martin
The 10 Best Industrial Rave Classics, according to Luke Slater
"A perfect combination that had a lot of influence on me back in the day. There wasn't anything like it at the time..."
Luke Slater is a man who needs little introduction. A true lynchpin of the UK techno scene, he boasts a career spanning 20 years and counting – both under his Planetary Assault Systems alias and his own name. Despite this lengthy stint in the industry, he's an artist who refuses to rest, continuing to drop remixes, mixes and play live.
Now, his '90s classic 'Love' is being given the remix treatment by none other than Burial, as well as Marcel Dettmann, Lucy, Scuba, Silent Servant and more. Plucked from his seminal 'Freek Funk' album on NovaMute – one of the best-loved techno albums from that era – it's getting a refresh two decades on.
With Slater's own brand of techno at times veering towards breakbeat and funk, while at others sounding industrial and uncompromising, industrial rave sonics are close to his heart. Below, Slater names his favourite industrial rave tunes that have stood the test of time.
1. Mescalinum United – 'We Have Arrived'
"I still totally see this record as the revelation of industrial dance music back in 1991. The power of it is truly mind bending and exciting. I could not stop listening to it and it's only for a tough dancefloor even back then. A milestone!"
2. Nitzer Ebb – 'Join in the Chant'
"I think out of any industrial band who managed to make a track that spread to techno dancefloors, this track has to be the one. It may have been covered, remixed and sampled so many times but the original is a creature of its own. A real classic."
3. Powell – 'Insomniac'
"I really love the track 'Insomniac' and 'Should Have Been A Drummer'. Any chopped-up mixes of anything incorporating some humour reminds me of early electro, Steinski & The Mass Media 'The Motor Cade Sped On'."
4. Final Cut – 'Deep In 2 The Cut'
"This is a very early Jeff Mills release which I was into. It's lo-fi, gritty, powerful and has rhythm. A perfect combination that had a lot of influence on me back in the day. There wasn't anything like it at the time."
5. Luke Slater – 'Splitting Atoms'
"I made this in 1992 using a 909 and pushing an old Studiomaster desk… I was aiming for something outrageous and punishing and I'm still fond of this workout."
6. Parrish Smith – 'Sex, Suicide & Speed Metal'
"I'm a bit of a fan of Parrish Smith – in this one I love the blended-in guitar licks from Hendrix's dream."
7. Clouds – 'Strong Outside «» Onslaught Ash Krew'
"Chaotic mind-bending greatness."
8. A Split Second – 'Flesh'
"Although not strictly an industrial track per se (in fact it apparently came about from the original 45rpm hi-nrg version being played at 33) the track for me stands for a time when an industrial ethos and fashion was mixed with acid and techno. Heralded as the start of New Beat – it's a very special track."
9. Surgeon – 'Transparent Radiation'
"It's quite difficult choosing one single Surgeon track because many of his tracks have an industrial edge which I love, but I had to go for this one. One of my favourites."
10. DHS – 'House of God (50 Dollar)'
"Although the main track on the original EP has been remixed many times, a lot of the material on the original has a cool industrial bent and comes from a very different angle than straight dance music. A real classic all over."
Luke will play at the 15th edition of Loveland Festival in Amsterdam on 10th – 11th August 2019.
His 'Love Remixes' compilation is out this May – buy it on vinyl and digital here.