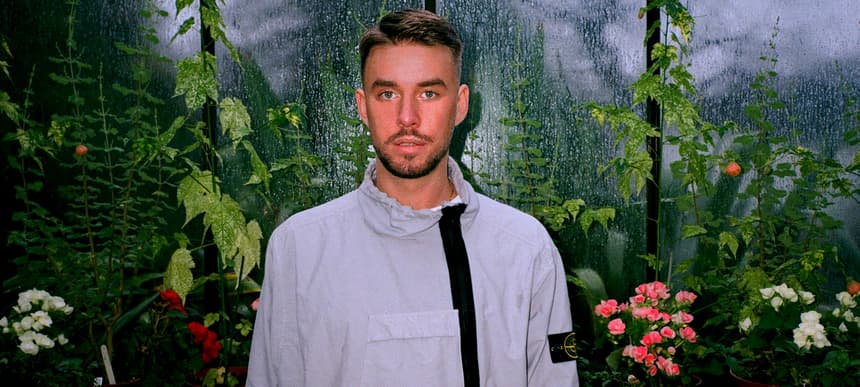 30.04.2019, Words by Felicity Martin
The 10 Best Lesser-Known Tunes Produced in Scotland, according to Jasper James
"A big Subculture peak time track!"
Scotland has long been a place where electronic music has flourished. After strands of house and techno made their way from Chicago and Detroit respectively and across the Atlantic, they took root in northern parts of the UK, with Glasgow in particular being one of the places where they took hold.
Jasper James is someone with music firmly running through his veins – growing up slap bang in the heart of Glasgow with his father, Sub Club resident Harri, who provided an introduction to the city's musical history and DJ lessons to his 13-year-old son. Honing those mixing skills and acquiring proper gigs since the age of 16 and becoming the youngest DJ ever to play Sub Club, James has built on those early achievements, earning a reputation for being a selector with far-reaching tastes and a sharp ability to move a floor, with off-kilter house and no-frills techno being his main fare.
Ahead of his Boiler Room stage appearance at FLY Open Air festival in Edinburgh next month, Jasper James selects the finest tracks to have been produced in the land of the brave.
1. East Men – 'U Dig'
"I know one half of the duo who used to play Sub Club many moons ago, before Domenic was there I think. Actually only dug this one out recently but its up there with one of my favourites. Got that old Danny Tenaglia '90s house feel!"
2. Deep Sensation – 'Don't Stop'
"This is by two guys who used to own the Beat Museum in Glasgow, a well-known record store in the West End that I used to go to as a kid. Absolutely amazing producers, couldn't actually find my favourite online anywhere called something like 9Times but this one is top in my opinion."
3. Butch Cassidy Soundsystem – 'Butches Brew'
"There are loads of great reggae dub tracks by Butch Cassidy Soundsystem – perfect for a sunny day in Glasgow."
4. Lord of the Isles – 'Plasma Nomad'
"Made this my first track in an old Mitchell Street Mix I did ages ago. Perfect track to open a set or mix for that matter!"
5. Percy X – 'X-Trak 1'
"This is one of my favourite records by Percy X also known as Tony Tan. Heard it on an old mix compilation, might have been an old Soma comp or something. Anyhow love it from the the first time I heard it and played it ever since."
6. DJ Q – 'Blue Chicago'
"DJ Q also known as Funboy has made loads of amazing tracks, he was one of the first bright young stars to come out of Glasgow with the likes of Carl Craig and other legends supporting him coming up."
7. Hutton Drive – 'Push It'
"Hutton Drive is made up of Domenic Capello who is also a resident at Sub Club on a Saturday. 'Push It' is a massive track – love the snare rolls throughout it. A big Subculture peak time track!"
8. Edit Select – 'Asperity'
"One of my friends from Glasgow put me onto this track, and I've been rinsing it out ever since."
9. Burnt Island Casuals – 'Grouse House'
"I used this in my Essential Mix years ago, and is still one of my favourite housey tracks, made by Harri and The Revenge under the alias Burnt Island Casuals."
10. Papa Washington Trio – 'Calling all Dancers'
"Hard to pick my favourite track of the album 'Trio De Janeiro', but this track is definitely up there!"
Jasper James plays the Boiler Room stage at this year's FLY Open Air festival at Hopetoun House, Edinburgh on May 18th and 19th 2019. For more information, visit flyopenair.co.uk.