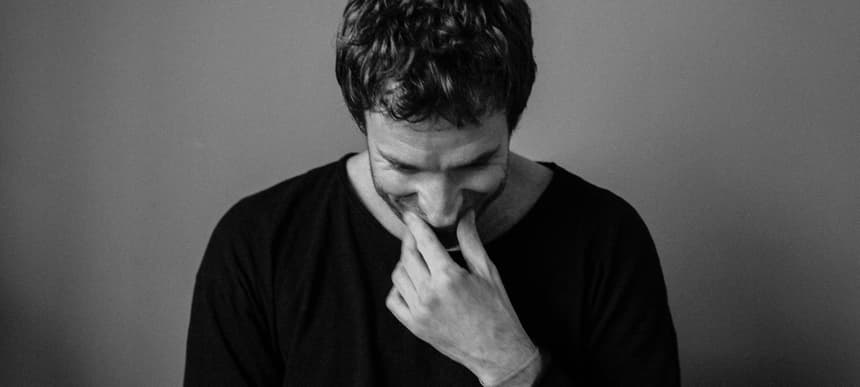 08.04.2019, Words by Felicity Martin
The 10 Best Live Electronic Acts, according to Guti
"One of the geniuses of our generation..."
It's one thing to make electronic music and DJ, but being able to play live is a whole other business. Someone who knows a thing or two about the art of performance is DJ-producer Guti. Attuned to music from an early age, the Argentinean is a classically-trained jazz virtuoso and became a national rock 'n' roll treasure in his native country.
The music he makes today, though, is less about jamming and more about crafting high-class house beats. Having just dropped his 'The Year Of The Conga' album on Cuttin Headz, which fits percussive 4×4 workouts side by side, Guti continues to infuse his cuts with his Latin and jazz roots. Below, he selects his favourite live performers to watch, from Bulgarian hardware wizards to reggae bands.
1. Cobblestone Jazz
"They are incredible! The connection they have when they play is just outer space shit!"
2. Maayan Nidam
"She is so talented and does it all! I remember we played together in New York at one of the Wolf and Lamb crazy parties they use to have there."
3. SIT
"Love them! I've been in the studio with many musicians and they are one of my favourite people to jam with!"
4. Francesco Tristano
"One of the geniuses of our generation. His live sets take you everywhere. I love when he does piano and electronics. This song is a masterpiece and I have never heard it live… I wish!"
5. Mathew Jonson
"Swag! Matt is one of the most magnetic performers if not the most. I love him, I love his music and can't stop watching him play the whole show, again… magnetic!"
6. Pulshar
"Crazy duo of Spanish people singing dub in English… Pablo and Sergio are amazing producers and this project is/was super cool."
7. Martin Buttrich
"Now it is rare that Martin plays live as he started DJing but I was there when he use to do… and it was the best. You know every song and sounds just better and clear and amazing. I am such a big fan."
8. Dancing Mood
"This was one of the first bands' live acts I ever seen. Is a bunch of jazz, reggae and rock musicians getting together to jam standers. They will play every week in a shitty club next to my house, now they do stadiums! Viva Hugo Lobo! Later in life I recorded with some of them in many of my rock bands. Very good musicians."
9. KiNK
"KiNK does it all. Creative, innovative and completely crazy. I don't like everything he does but I do enjoy watching perform and some songs are amazing. Viva KiNK, viva la locura!"
10. Akufen
"He played after my band with Francesco Tristano "Another Paradise" for Mutek Festival in Buenos Aires. He is such a hero. Pioneer genius and the coolest guy ever."
Purchase Guti's 'The Year Of The Conga' here.